On Wednesday, fintech firm StreetShares announced it appointed Ed Walters as its new Chief Marketing Officer. The company reports that Walters has held various marketing positions, including Vice President of Marketing and Communications at ACT, the Chief Marketing Officer of the U.S. Army, Principal Deputy Assistant Secretary of the Army, Brand Manager at Kraft Foods, and U.S. Army Intelligence Officer.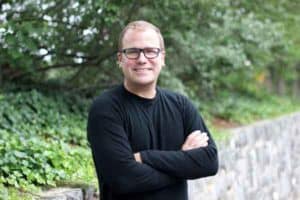 Speaking about his new position, Walters stated:
"It is a great privilege to work for the Fintech company that is shaping the future of lending and investing in small businesses. It is an added bonus to serve my fellow Veterans and their small businesses."
StreetShares also noted that Walters will grow the number of its members so veteran business owners will have access to the lending products they need while giving access to investors to support them. Mark L. Rockefeller, CEO and Co-founder of StreetShares, added:
"Ed is a natural fit to grow StreetShares since he is a proven, results driven Chief Marketing Officer who is also a military Veteran."
As previously reported, StreetShares provides veteran and main street small businesses with the working capital they need to grow.