Switzerland's startup accelerator, F10, has announced it is now accepting applications for its "P2" program. The latest round of applications commences today (September 11th), and is open to all startups in Fintech, Regtech, and Insurtech. 15 Places are said to be available for the first round of the accelerator program.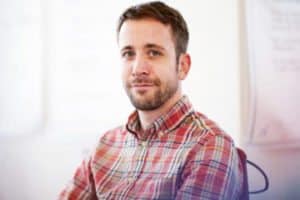 "2017 has been an exciting year in the world of FinTech – looking at the creative tech solutions that we are seeing from our startups, the future is looking even brighter," said Markus Graf of F10. "As the best accelerator in Switzerland, we're excited to be at the front of these new developments, fostering the ideas and leveraging the skills that these startups have by helping them collaborate with industry leaders and build a network of connections. Moreover, our guidance and expert help is proving invaluable in guiding them to maturity in a fast-changing industry."
Potential candidates for 2018's first round of P2 have until December 15th to prepare and submit their application. The P2 program itself will start on Match 5th, 2018 and run until August 23rd of the same year.
F10 reports that 2017 has already proven to be an enormously successful year for the program, with many of the startups graduating with flying colors.
Based in Zurich, the F10 P2 program is described as the most successful in Switzerland, thanks, in part, to its close ties with the nation's financial institutions and SIX Group sponsorship.
Incubated startups enjoy close collaboration with global leaders including the Baloise Group, Generali, and PwC Switzerland, accelerating their business development as much as aiding the development of their financial products and services for market readiness.
Sylvain Bertolus, CEO of CashSentinel, a vehicle buying and selling payment service startup engaged in the summer 2017 P2 batch, said P2 is a great program;
"P2 is the perfect balance between informal – and yet serious. I can't recommend F10 enough, especially at a time when there are too many accelerators and incubators around."
---
Sponsored Links by DQ Promote