ICOBox, a provider of SaaS-based fixed-price services for ICOs, and DSPLus, a provider of blockchain-based incentive marketing solutions, announced on Monday they are launching the sale of First PlusCoin token.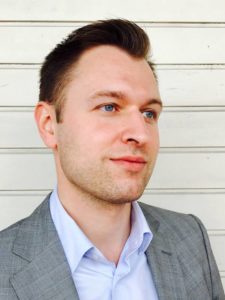 Headquartered in Irkutsk, Russia, DSPlus describes itself as a rapidly growing provider of incentive marketing solutions in Russia and the near abroad. To date, the company has more than 1,500 corporate accounts (companies using DSPlus to offer incentives), including such international brands such as Adidas, Booking.com, Burger King, Lego, McDonald's, and Reebok, as well as dozens of Russian businesses, including nation's largest supermarkets and consumer electronics chains, and wireless providers. Mike Raitsyn, ICOBox CEO and Co-Founder, stated:
"PlusCoin gives ICOBox a unique opportunity to help international brands open a new chapter in incentive marketing by marrying blockchain and traditional brick and mortar business promotion. ICOBox is thrilled to help DSPlus direct its explosive growth across international markets."
DSPlus is now expanding its thriving business further onto blockchain platform, enabling more end users in more countries not only to purchase services from a growing list of participating vendors via accrued PlusCoins, but to accrue PlusCoin tokens that could be then exchanged into fiat currencies. Mikhail Mikhailov, DSPlus CEO, also commented:
"With PlusCoin, we have created a cryptocurrency that is changing the face of incentive marketing. Instead of having a stack of incentive cards with useless points you could use PlusCoin to go to the store and buy a loaf of bread. All you need is your phone and our app."
Founded earlier this year, ICOBox offers fixed-price services to projects seeking to sell their products and services via ICOs. As part of its solution, ICOBox provides technical, legal and marketing services.