dv01, the data management, reporting, and analytics platform that offers institutional investors transparency and insight into lending markets, announced on Wednesday it raised $5.5M through its Series A round, which was led by OCA Ventures. Ribbit Capital, Illuminate Financial, and CreditEase Fintech Investment Fund, with participation from existing investors Leucadia National Corporation and Pivot Investment Partners. Perry Rahbar, founder and CEO of dv01, stated:
"As a hub between lenders and capital markets, dv01's platform has seen incredible growth and adoption, including a 35x increase in users since June 2016 driven in large part by our securitization offering," said  "The support of OCA, Ribbit, Illuminate, and our other investors allows us to continue streamlining all facets of lending and investing for capital markets, bringing much needed transparency and efficiency to all asset classes."
OCA advisor Jack Lavin has joined dv01's board and will work alongside existing board members from Jefferies LLC, a subsidiary of Leucadia National Corporation, and Quantum Strategic Partners Ltd., a private investment vehicle managed by Soros Fund Management LLC. Jim Dugan, Managing Partner at OCA Ventures, shared:
"Institutional investors in the online lending space demand enhanced data transparency, synchronization, and standardization, all of which are central to dv01's mission and value proposition. dv01's data analytics and securitization platform is custom-built for these challenges, and we are excited to partner with Perry and his team to capitalize on this significant market opportunity."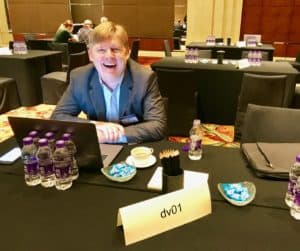 dv01 added its plans to apply this round of funding toward enhancing its analytics solutions—adding cashflows, benchmarking, and holistic borrower analysis through its partnership with Experian. It will also expand its data management, portfolio surveillance, and securitization offering into additional asset classes, including mortgages and auto.
To date, dv01 has provided data management, reporting, and portfolio surveillance services to over 150 financial institutions, offering investors insight into $10 billion of securitizations and more than $64 billion of online loans from originators including Lending Club, Prosper, CommonBond, SoFi, Avant, and Marlette.