LendUp, a socially responsible online lender on a mission to redefine financial services for the emerging middle class, announced on Wednesday it has appointed Jotaka Eaddy as its new Vice President of Policy, Strategic Engagement, and Impact. Eaddy previously served as LendUp's Head of Government Affairs.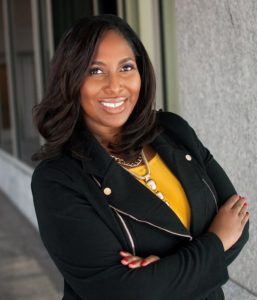 According to LendUp, Eaddy's promotion coincides with several important milestones for the company. LendUp has now saved borrowers nearly $135 million in interest and fees. The lender expects to surpass $200 million by the end of the year. LendUp was also recently selected as a finalist in the Social Good category of Fast Company's 6th annual Innovation by Design Awards.
Speaking about Eaddy's appointment, LendUp Co-Founder and CEO Sasha Orloff, stated:
"We started LendUp to improve the way Americans access credit, with a mission to provide anyone with a path to better financial health. Reaching these milestones is huge—not just for us, but for our borrowers. Since Jotaka's arrival, we've benefited from her knowledge and leadership, and we value her commitment to our mission. I'm thrilled to see her take on this expanded role, and I can't wait to see all the good she does with it."
Eaddy went on to add:
"My time at LendUp has showed me that there are many ways to make a difference—often in the places you least expect. I'm grateful to be surrounded by people who share my passion for using technology and innovation to create change for this growing segment of the population that's been widely left out, both by tech and the financial services sector."
LendUp also noted that Eaddy has been an outspoken advocate for improving diversity in the technology sector. She has taken a leading role in LendUp's diversity initiatives, including the launch of the company's "Black Leaders," "Lean In" and "LGBTQ and Allies" Employee Resource Groups.