On Wednesday, Lend360 announced a panel of experts will discuss what's "Coming Down the Pipeline: Innovative Products and Contributing Factors Affecting the Future of Small Business Finance" at 4 p.m. Wednesday, October 11th during a session at the Lend360 conference in Dallas.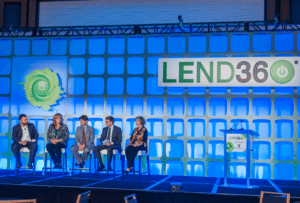 According to Lend360, the session, which will be moderated by Barry Ripes of PayNet, will feature presentations from Brett Boehm of TBF Financial, Alex Gemici of World Business Lenders, Ben Gold of QuickBridge Funding, Robbin Miske of Experian and Bill Phelan of PayNet. The panel is expected to address statistical trends affecting online lenders, their impact and products, and strategies that will become increasingly important to the commercial finance industry. Boehm, CEO of TBF Financial, stated;
"My presentation will round out the discussion by talking about innovative strategies for the end of the loan cycle that fit the fintech business model, for loans that go bad. I'll also review the benefits and pitfalls of using agencies, attorneys and selling."
LEND360 will be held October 11th–13th at the Fairmont Dallas Hotel.