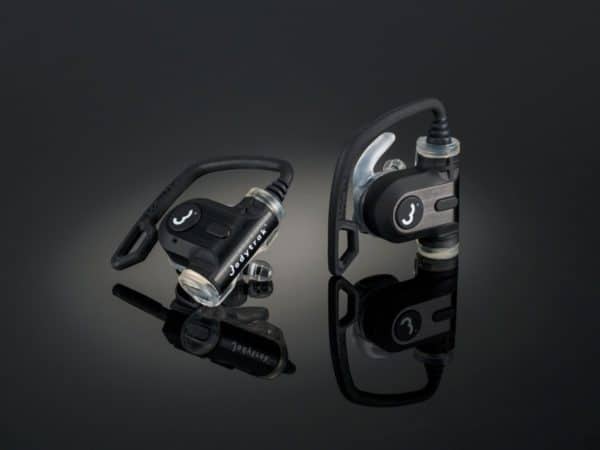 Since launching CES in early 2017, Bodytrak, a copyrighted in-ear, multi-parameter body monitor and cloud analytics platform, has already secured 70% of its next funding milestone, and is launching on Capital Cell, a dedicated life sciences equity crowdfunding platform based in the UK and Spain to reach a £1 million seed-investment target. Investors can pledge as little as £250 to support the company. The company qualifies for EIS-relief, so investors should be able to claim tax relief (subject to HMRC rules).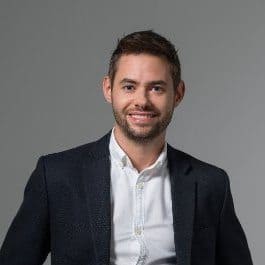 "The wearable market largely comprises wrist-based and ear-worn devices, with an aggregate size of $25 billion (CCS Insight 2019 forecast). While the market is currently roughly split down the middle in size, ear-worn wearables are growing at 10 time the rate of wrist-based devices, as the ear has proved a far more reliable site over the wrist for quality of data," stated Bodytrak Founder and CEO Leon Marsh. "Bodytrak anticipates occupying a significant portion of the enterprise section of this market and has already been well received among the investor community as well as directly with a range of high profile industry players."
Investors may invest from next Monday, 16th October, with potential backers able to view the opportunity and pledge on Capital Cell's discovery page today. 
[clickToTweet tweet="[email protected]_Core Previews on @CapitalCellNet @crowdfundinside" quote="Capital Cell Preview. Bodytrak Founder and CEO Leon Marsh: 'Bodytrak anticipates occupying a significant portion of the enterprise section of this market and has already been well received among the investor community as well as directly with a range of high profile industry players.'"]
Funds raised via the Capital Cell platform will be used to complete pre-production, gain further traction within international markets, deliver initial orders through field trials with high profile customers and gain a CE mark and start shipping Bodytrak. According to the campaign, Bodytrak has also begun collaborating with industry partners to integrate the technology into existing platforms and is partnering with licensees and distributors to help it scale internationally.

"Life science investment in the UK is booming with a 19% increase in UK deals in 2016, against an 18% decrease across all sectors (Beauhurst 2016). Capital Cell exists to open life science investment to everyone. From our offices in Cambridge and Barcelona we source the most innovative, early stage companies in biotech and healthcare from across Europe for listing on our platform," Capital Cell UK Head of Research Jack Brownrigg. "We have worked closely with Bodytrak to ensure that the company provides a compelling proposition for our community of investors and we are excited to see how this investment can progress its innovative, potentially life-changing solutions. We believe funding for early stage projects is crucial to support the next generation of therapies, devices, and treatments."
Backed by industry investors such as Innovate UK, DSTL (the science and technology provider to MOD) and Bodytrak's major stakeholder, Breed Reply – part of the €780 million Reply Group (2016 revenue), Bodytrak has already secured over 40 enterprise trials with international organisations such as fire and rescue services, defense organisations (such as the MOD, US special forces), energy and utility companies, NHS and elite sports teams.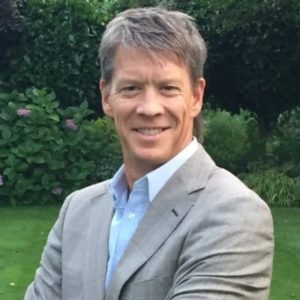 "Bodytrak is an exciting IoT-based company, with a clear technological lead with their non-invasive, gold-standard, in-ear physiological monitoring solution," added lead investor, Matthew Scherba, Partner at Breed Reply. "Their combination of unique hardware and recurring platform revenue is able to service compelling cross-sector applications in health, wellness and health and safety, with significant early traction already gained in each of these markets. These, along with the development of the management team, and our belief in their ability to execute, are the key reasons Breed Reply is re-investing in Bodytrak."
Pre-valued at £6,000,000, Bodytrak has positioned itself the lead the next generation in wearable technology. Its compact ear worn device device delivers precision physiological monitoring of an accurate combination of Core Body Temperature and Heart Rate which helps individuals and teams better understand physiological responses and provide improved health and safety monitoring in a range of environments. Bodytrak provides automated real time data and cloud based analytics enabling early intervention to reduce injury and associated insurance premiums. Bodytrak has one international patent granted and four pending. The technology has undergone validation testing against gold-standard devices by three leading UK and US universities.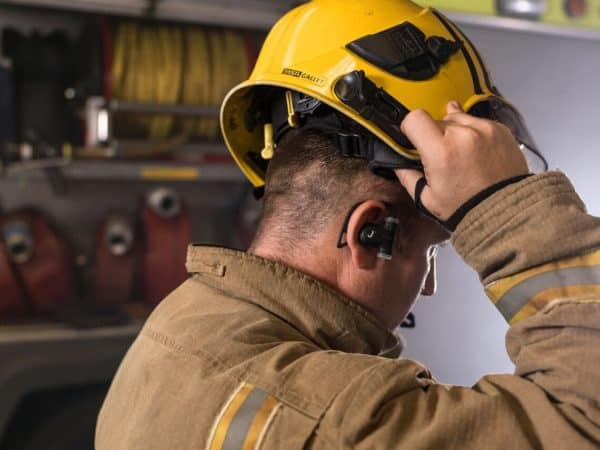 Bodytrak is one of the few in-ear monitoring devices available for industrial use. From a single earpiece – which sits snugly under protective headgear – physiological factors, fall detection, fatigue levels and noise induced hearing loss (NIHL) data are processed onboard via embedded software and can be sent wirelessly to a smart device, such as ruggedised tablet or a smartwatch, or via a communications device to Bodytrak's cloud platform for analysis via a multi-user dashboard interface. Immediate alerts can be raised by the earpiece and dashboard for instances of ill health or fall detection,and enable timely intervention to significantly improve outcomes and reduce the risk of fatalities.
The campaign will remain open for 30 days.
_____________________________________________________________

Have a crowdfunding offering you'd like to share? Submit an offering for consideration using our Submit a Tip form and we may share it on our site!