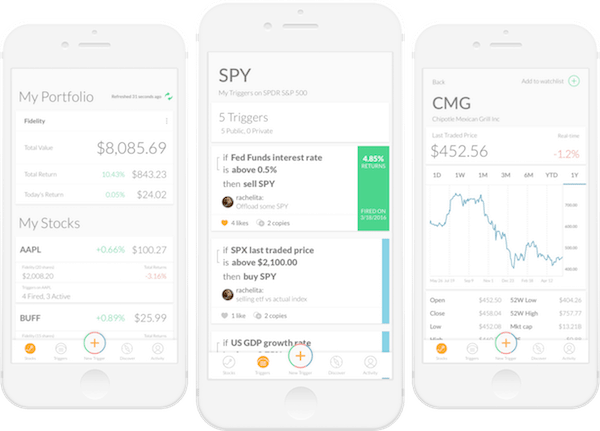 Mobile investing platform Trigger Finance announced last week it has moved its New York City office. This news comes just after the company was acquired by Circle. Founded in 2015, Trigger describes itself as a mobile-first investing platform that encourages rules based investing for every DIY investor. The portal helps users manage their portfolios by simplifying their investment ideas. While sharing details about the new location, the Trigger team revealed:
"We envisioned a world where you could trigger on everything from the weather, the President's early morning tweets, or an obscure technical indicator, we launched Trigger for iOS and Android and worked hard to make it an indispensable tool for the everyday investor. Since then, Trigger has been used by thousands and thousands of investors, creating a wealth of triggers across all sorts of data and asset classes. Over the last few months, we've seen incredible user and trigger growth stemming from cryptocurrency assets, where triggers are ever so important to stay disciplined in volatile markets. As this new market grows and matures, we hope to continue to serve individual investors with quality tools and technology for them to build wealth and knowledge in what is a truly democratizing new era of finance."
Trigger's crew also assured users that they will continue to serve retail investors at the new location. The company then added:
"We are so thrilled to be working with an extraordinary team of engineers and product oriented people to continue to help serve our mission and passion for building great products for investing experiences."
Circle was founded in 2013 by Jeremy Allaire and Sean Neville and is backed by $136 million from investors including Jim Breyer (Facebook), Goldman Sachs, IDG Capital (Baidu, Tencent), General Catalyst (AirBnB, Snapchat) and Accel Partners.