Wirecard, a Germany-based global provider of digital payments and commerce solutions, launched a US mobile wallet integration with Apple Pay®, Android Pay® and Samsung Pay®. This new functionality responds to the global trend of the digitalization of payments at the POS, and facilitates a convenient digital method for card holders to access and use their funds. Clients may enhance their offerings by empowering  Wirecard cardholders in the U.S. to simply add incentive and payroll cards to their mobile wallet to shop safely and securely at millions of retailers – in-stores and online.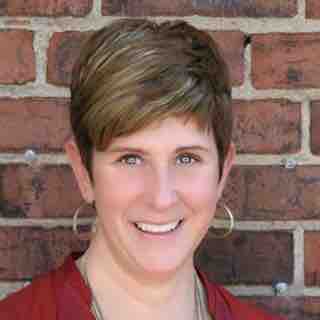 "The future of the mobile wallet is one in which a payment is seamlessly integrated into the customer's daily life," stated Wirecard North America Managing Director Deirdre Ives. "Wirecard's integration with Apple Pay, Android Pay, and Samsung Pay provides a more holistic payment experience to a greater segment of the population and further moves the industry toward a future that is borderless, safe from intrusion, and inclusive to all."
Mobile wallet readiness is the latest innovation from Wirecard North America, which has been part of Wirecard Group since March of this year with the acquisition of Citi's prepaid card business, for whom Ives previously worked. Increasing mobile wallet functionality offers an innovative payment experience for digital-minded consumers, and aligns with Wirecard's global strategy to provide simple and innovative commerce experiences at every customer touch point.
[clickToTweet tweet="[email protected] US mobile wallet now includes #ApplePay #AndroidPay & #SamsungPay @fintechinsider_" quote=""The future of the mobile wallet is one in which a payment is seamlessly integrated into the customer's daily life," stated Wirecard North America MD Deirdre Ives."]
Wirecard has executed similar initiatives internationally with Orange and Singtel, mobile wallet providers in France and Singapore, and its own mobile payment solution, boon, which is available in select European countries including, the UK, France, Spain, Germany and Belgium.

The latest innovation from boon is based on an automatic app-to-wallet integration using a virtual Mastercard issued by Wirecard Card Solutions Ltd., and is reportedly the industry's first fully digitalized mobile payment solution on the European market that is completely independent of any bank. Since 2015, boon has successfully launched in stages as an Android app, and has also become available for iOS users.

In other Wirecard news, this past August Berlin-based Billie synced with the platform to offer SME invoice financing. Billie now offers SMEs and freelancers the opportunity to pre-finance their invoices by purchasing all liabilities from third parties and settling the outstanding amount.

Sponsored Links by DQ Promote