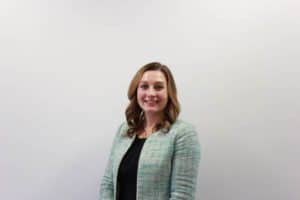 Alison Whistance, described as a finance expert, joins ThinCats as Origination Manager, South-West, as the peer to peer lender gears up for its next period of growth. Recently, ThinCats announced a £200 million funding program in conjunction with its parent company ESF Capital.
Whistance was previously with RBS/NatWest, where she has worked for the past nine years in Senior Manager and Business Development roles across private, business, commercial, and corporate banking. Her most recent role was Business Development Director, specializing in asset based lending across the South-West and Wales. This was an origination role focussed on secured lending against receivables, inventory, P&M and property, creating bespoke lending solutions to meet clients' needs.
"I am looking forward to helping SMEs across the M4 corridor achieve their growth aspirations, especially where there is a viable business with a strong management team that the banks 'want' but 'can't' lend to.," commented Whistance on her new position at ThinCats. "There are many high growth businesses across the UK which are being restricted by limited access to bank funding and I believe ThinCats can really offer an alternative solution to SMEs in this space. I am excited to begin my career in alternative funding, and see this playing an integral part in UK SME lending in the future."
Damon Walford, CDO at ThinCats, said they were delighted that a professional of the calibre of Whistance has chosen to join ThinCats.
"We welcome her at a very exciting time; not only for our company, but also for the South-West economy. We're sure her in-depth knowledge of local SMEs, brokers and intermediaries across the region will bring forward a host of new funding opportunities over the coming months and years."
Sponsored Links by DQ Promote