Ireland-based B2B payment provider TransferMate announced on Monday it received a €30 million investment from Allied Irish Bank (AIB).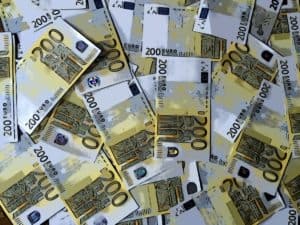 Founded in 2010, TranferMate stated it is on a mission to provide businesses with a faster, cheaper, and easier solution for sending or receiving funds globally.TransferMate now has operations spanning both the northern and southern hemispheres with offices throughout Europe, North America, and Australia. The company also claims that over 35,000 clients, representing over 100 different industry sectors worldwide trust TransferMate Global Payments. To date, $10 billion has reportedly been sent to more than 100 countries through the company's platform by businesses throughout the world. 
While sharing details about the company's growth and process, Terry Clune, co-founder and CEO of TransferMate, explained:
"Cross-border B2B payments can be complex, time-consuming and expensive for businesses. At TransferMate, we aim to provide the most convenient and cost-effective way for businesses to move money around the globe. B2B payments represent 98% of the $138 trillion of currencies traded annually cross-border. TransferMate has built a unique technology platform and we are delighted to welcome AIB as an investor and partner. With this investment we will expand our commercial teams across the USA, Canada, Australia and Europe, whilst growing our head office, commercial and technology functions in Ireland. This partnership is a great example of how a leading bank and a FinTech company can work together to improve their customers' experiences."
AIB Managing Director of Wholesale, Institutional and Corporate Banking, Colin Hunt, also commented:
"AIB is delighted to be backing this Irish digital payments provider, which is providing an innovative product to an international market. This €30 million investment demonstrates our commitment to deploying our capital and expertise in support of leading enterprises such as TransferMate. The investment is in line with AIB's strategic priority to increase the pace of innovation to serve changing customer needs by working with both dedicated internal teams and with external partners and startups. We will work with TransferMate and other digitally innovative partners to continue to ensure AIB Business customers have access to the some of the best digital banking capabilities in the world."
The company then added it and AIB have agreed that the bank would have a small minority equity ownership stake in TranferMate and form a strategic partnership that's focused on providing Irish businesses with international payments and receivable capabilities.