Chronicled, the blockchain-based smart supply chain solutions company, recently announced Ajit Kulkarni and Abhishek Gutgutia as its new Vice Presidents of Product. Kulkarni and Gutgutia are set to fill two essential roles as Chronicled continues to expand upon its client offerings and technological capabilities in the pharmaceutical and precious metals industries.
Kulkarni, who joined the team in August 2017 to lead Product development for the Chronicled platform and API, is a former product manager and back-end engineer for the international IT and networking company Cisco, and holds an MBA from the UC Berkeley and a Master in Computer Science from Virginia Tech. Gutgutia, who joined the team in November 2017 to expand Chronicled's smart supply chain offerings and client solutions, is a former global blockchain and AI lead for Accenture.  He holds an MBA from Northwestern's Kellogg School and a Master of Science in Electrical Engineering from the University of Michigan.
[clickToTweet tweet="Ajit Kulkarni &Abhishek Gutgutia Join Team #blockchain @ChronicledInc @crowdfundinside @fintechinsider_" quote="Ajit Kulkarni and Abhishek Gutgutia join Chronicled as its new Vice Presidents of Product. "]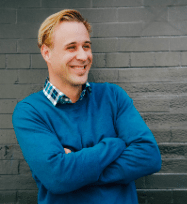 "As a leader in blockchain solutions, it is key for Chronicled to hire people that will help raise the bar for ourselves and for the industry as a whole," stated Chronicled CEO Ryan Orr. "We could not be more excited to have Ajit and Abhishek join the Chronicled team."
Looking for a change? Chronicled is continuing to expand its team, with open opportunities for a Vice President of Engineering, a UI/UX Designer, and available positions for Android Engineers, Web Developers and Blockchain Engineers.
Based in San Francisco, Chronicled, Inc. delivers trusted IoT and supply chain solutions to enterprise clients. Chronicled secures IoT device identities, data, and event logs and automates IoT-dependent business logic through smart contracts. Chronicled is also a founding member of the Trusted IoT Alliance, with the mission of creating tools and standards to connect IoT and blockchain ecosystems to deliver business value.