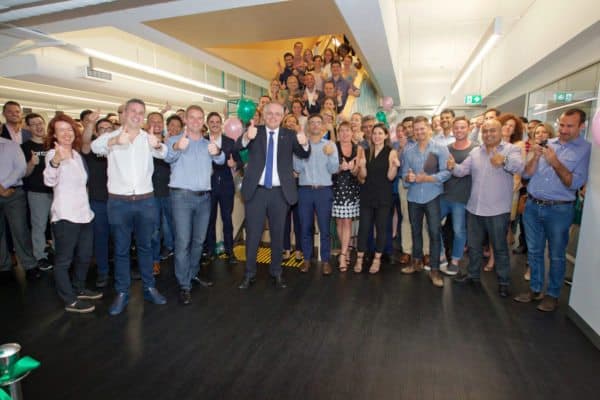 Prospa, an online lender serving SMEs in Australia, had a visit from the Honorable Scott Morrison yesterday. The Treasurer of Australia help to open up Prospa's new high tech Darlinghurst office, which apparently is quite large extending over two floors housing a team of 150. This specific office is the sixth for Prospa and is in the same building as MTV (which is not quite as cool as being a Fintech).
Prospa expects to add another 50 hires over the next 12 months as it accommodates platform growth. Prospa has now funded over A$ 500 million in SME loans ranging from A$5000 to A$250,000 In February of this year, Prospa was awarded the Lending Innovator of the Year Award in the inaugural FinTech Business Awards was the fastest growing tech company in Australia for 2015, and 6th fastest in 2016.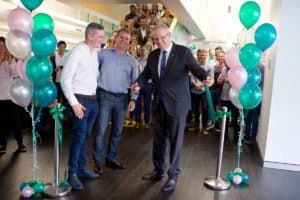 Beau Bertoli, joint CEO of Prospa, commented on Morrison's visit;
"It was superb to have the Australian Treasurer open our new high-tech office in Sydney. We share his view on the importance of small businesses to the Australian economy and that innovative access to capital is critical to their success."
The Aussie government has recognized Fintech as strategically important and it values companies that are innovating in the finance space. With 97% of businesses in Australia being classified as "small" it is important they have access to capital. Prospa is the first online lender to deliver a half billion dollars in small business loans in Australia. It has taken management 6 years to accomplish this task. Let's see where the next six years take them.