Blockchain payments technology platform BitPay announced on Wednesday it has secured $30 million during its Series B funding round, which was led by Aquiline Technology Growth, a fund managed by Aquiline Capital Partners that invests in early- and growth-stage financial technology companies.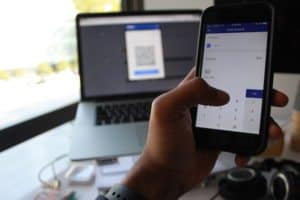 BitPay stated its platform gives businesses and individuals powerful tools for secure blockchain payment acceptance, savings, and spending. During the past year, BitPay has notably achieved a record year for merchant payment processing on the bitcoin blockchain, now approaching $2 billion in annualized payment volumes.
The open source wallet platform has also seen growing consumer adoption, recently reaching the milestone of $3B in monthly user payments. BitPay's prepaid Visa debit card, which lets bitcoin users turn bitcoin into dollars, pounds, or Euros for use with Visa merchants, has also seen significant year over year growth. While sharing more details about the platform's growth, BitPay CEO, Stephen Pair, stated:
"We're proud of our team's work to grow BitPay's impact and revenues to this point. We've been able to solve some of our customers' biggest payment problems, from multimillion dollar B2B payments to day to day expenses. Continually improving our customers' experience with BitPay is a priority for us as we plan our next steps for product development."
Max Chee, Head of Aquiline Technology Growth, also commented:
"BitPay plays an important role in the crypto-currency ecosystem by helping consumers, businesses and other financial institutions seamlessly accept and transfer Bitcoin for goods and services in the real world. We have been very impressed with BitPay's financial performance, including 700% top-line growth, and look forward to supporting its ambitious plans in the sector."
BitPay added that it plans to use the funds from the Series B for strategic steps toward solving the problems of the world's most difficult and valuable payments.