Waves is set to release a new and improved blockchain platform following 18 months of development. The launch of the Waves Client 1.0 will take place today bringing a redesigned client to users. The Waves Platform is primarily designed to support the issuance, trade and exchange of digital assets or tokens using Blockchain technology.
The Waves Client 1.0 will soon feature an updated interface, intended to enhance the user experience to a point where it compares favorably with the best online banking and trading platforms. The result is described as a UI with simple and intuitive navigation enabling any user to access all of the platform's powerful features, regardless of whether they have any previous experience of blockchain clients or applications.
Waves founder and CEO Alexander Ivanov says their frontend developers have succeeded in creating an information-rich UI that is uncluttered and perfect for newcomers and crypto experts alike.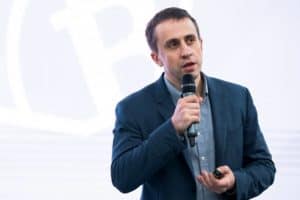 We have not had a chance to review the new site design yet but Waves says it reduces user friction while providing seamless and fast registration. Waves adds that industry best practices have been applied to send and receive operations, and the portfolio has been redesigned to show dollar-equivalent values and daily change. Similarly, the transaction history has been overhauled to group transactions by day and display all information conveniently.
Waves says its decentralised exchange will be the most impressive crypto trading platform around with an interface that is indistinguishable from that of any top-tier crypto exchange.
"In terms of making blockchain accessible to mainstream users, we're very proud of what we've achieved here. People are really going to like this," says Ivanov.
Can you check it out here once it launches.

Sponsored Links by DQ Promote