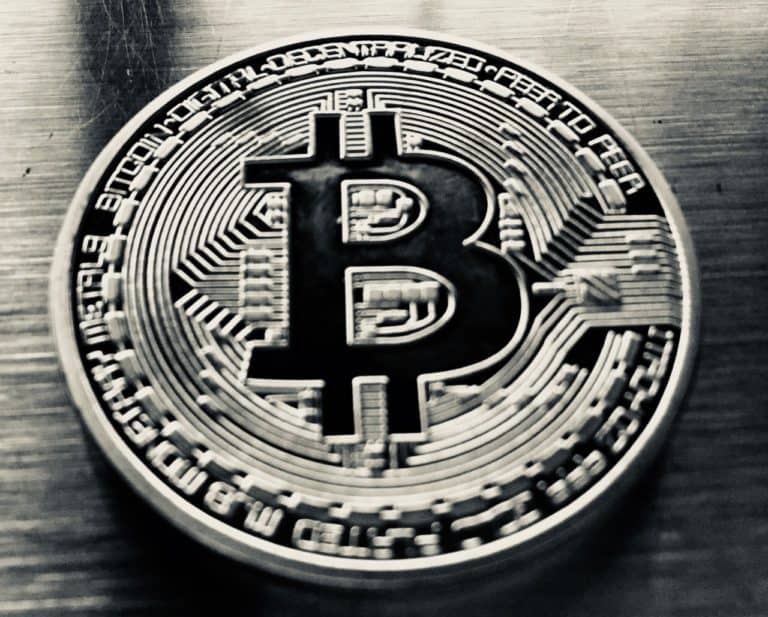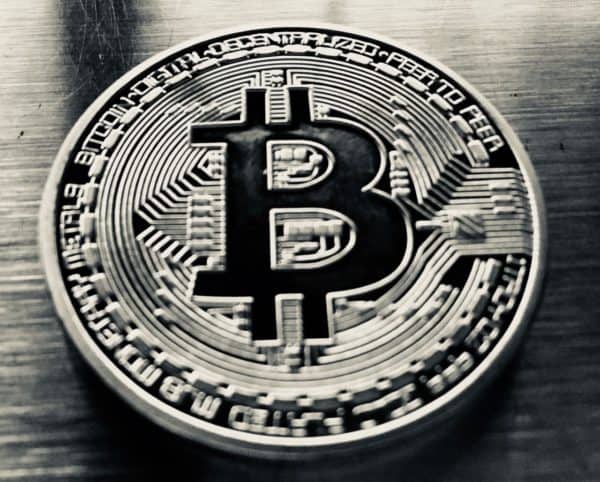 As previously announced, the CME – the worlds largest derivatives marketplace, launched Bitcoin futures contracts yesterday, Sunday, December 17th.
CME's Bitcoin futures will be cash-settled, based on the CME CF Bitcoin Reference Rate (BRR) which serves as a once-a-day reference rate of the U.S. dollar price of Bitcoin.  CME joins CBOE is offering futures on Bitcoin as the CBOE launched their product earlier this month.
Our Bitcoin futures are now live. Hedge your exposure or harness #bitcoin performance with ease. #BTC https://t.co/IYcTo6PvUP pic.twitter.com/4v6HALEp9o

— CMEGroup (@CMEGroup) December 18, 2017
Contract units are based on 5 Bitcoin with minimum price fluctuations pegged at $5 per Bitcoin or $25. The product code is BTC.
The price of Bitcoin has risen dramatically in recent months. Some industry followers believe the fact both CME and CBOE are trading in Bitcoin futures has helped to propel BTC price as it represents a solid sign of growing legitimization of the digital asset class. While detractors may believe the whole concept of a digital asset is baseless, one may draw a parallel to Gold – a commodity that has been traded for generations. Gold has little intrinsic value beyond its ability to create shiny jewelry or coins yet it has represented a measure of wealth since the beginning of time.
Bitcoin futures will allow institutions to speculate or hedge based on the worlds most popular cryptocurrency. The heightened volatility of Bitcoin may provide an attractive option to trade in a very risky asset.
On Friday, the CME Group published an FAQ page on BTC futures which is reproduced below.
Launch & Overview
1. When will CME Group launch Bitcoin futures contracts?
CME Group plans to launch Bitcoin futures on Sunday, December 17, 2017 for a trade date of December 18.
2. What is the relationship between Bitcoin futures and the underlying spot market?
CME Bitcoin futures are based on the CME CF Bitcoin Reference Rate (BRR), which aggregates bitcoin trading activity across major bitcoin spot exchanges between 3:00 p.m. and 4:00 p.m. London time.
3. On which exchange will Bitcoin futures be listed?
Bitcoin futures will be listed and cleared on CME, a US-registered designated contract market (DCM) and derivatives clearing organization (DCO).
4. What regulation will apply to the trading of Bitcoin futures?
The trading and clearing of Bitcoin futures will be regulated by the Commodity Futures Trading Commission (CFTC), the regulatory body with exclusive jurisdiction over US Bitcoin futures markets.
5. What does self-certification with the CFTC entail?
The Commodity Exchange Act (CEA) expressly permits exchanges to list new products by self-certifying that the listing of the new product for trading complies with the CEA and CFTC regulations. This is the most commonly used method employed by the CME Group Exchanges and all other exchanges to list new futures products for trading.  On December 1, the Exchange self-certified the new Bitcoin Futures contract with the CFTC.  This certification authorizes the Exchange to list the Bitcoin Futures contract for trading effective on trade date December 18.
6. What accounting and other regulatory treatment is afforded to Bitcoin futures in my local jurisdiction?
As with any other derivatives product, the accounting treatment of positions in Bitcoin futures, and the general local regulatory treatment of trading in Bitcoin derivatives, may differ by country and between competent jurisdictions. Market participants are solely responsible for complying with all applicable US and local requirements. Market participants, particularly those with no experience in trading Bitcoin derivatives, should seek professional counsel as necessary and appropriate to their circumstances.
7. Which platforms will support Bitcoin futures trading?
Central limit order book via the CME Globex platform and ex-pit trade submission for clearing via CME ClearPort and CME Direct
8. Do I need a digital wallet to trade Bitcoin futures?
No. You do not need a digital wallet, because Bitcoin futures are financially-settled and therefore do not involve the exchange of bitcoin.
In order to trade futures, you must open an account with a registered futures broker who will maintain your account and guarantee your trades. In the futures business, brokerage firms are known as either a futures commission merchant (FCM), or an introducing broker (IB).
9. What are the contract specifications?
Contract Unit
5 bitcoin, as defined by the CME CF Bitcoin Reference Rate (BRR)
Minimum Price Fluctuation
Outright: $5.00 per bitcoin = $25.00 per contract

Calendar Spread: $1.00 per bitcoin = $5.00 per contract

Trading Hours
CME Globex and CME ClearPort: 5:00 p.m. – 4:00 p.m. CT Sunday – Friday
Product Code
Outright: BTC
Listing Cycle
Nearest 2 months in the March Quarterly cycle (Mar, Jun, Sep, Dec) plus the nearest 2 "serial" months not in the March Quarterly cycle.
Termination of Trading
Last Day of Trading is the last Friday of contract month.

Trading in expiring futures terminates at 4:00 p.m. London time on Last Day of Trading.

Position Limits
Spot Position Limits are set at 1,000 contracts. A position accountability level of 5,000 contracts will be applied to positions in single months outside the spot month and in all months combined.
Block Minimum
5 contracts
Price Limits
Price limits for a given Business Day are made by reference to the most recent Bitcoin Futures settlement price, settled at 3:00 p.m. Central time each Business Day.

Special price fluctuation limits equal to 7% above and below prior settlement price and 13% above and below prior settlement price and a price limit of 20% above or below the previous settlement price. Trading will not be permitted outside the 20% above and below prior settlement price.

Settlement
Cash settled by reference to Final Settlement Price, equal to the CME CF Bitcoin Reference Rate (BRR) on Last Day of Trading.
10. Will Bitcoin futures be available for trading 24/7?

No – unlike the BRR Index, which is published everyday, Bitcoin futures will be available to trade during the hours specified in the contract specifications in question #9.

11. Will block transactions be allowed for Bitcoin futures?

Yes, block transactions will be allowed for Bitcoin futures, subject to reporting requirements per Rule 526.  The minimum block threshold will be 5 contracts.

12. Will Bitcoin futures be EFP/EFRP-eligible?

Yes, Bitcoin futures will be EFP/EFRP-eligible.

13. Will Basis Trade at Index Close (BTIC) for Bitcoin futures be available for trading on Day 1?

CME Group will launch BTIC for Bitcoin futures in H1 2018.

14. How will the Bitcoin futures daily settlement price be determined?

Daily settlement will be based on the volume-weighted average price (VWAP) of CME Globex trades between 2:59:00 p.m. and 3:00:00 p.m. Central Time rounded to the nearest tradable tick.

15. Will the Bitcoin futures be subject to price limits?

Yes, Bitcoin futures will be subject to daily price fluctuation limits of 7%, 13% and 20%. These limits apply to both upside and downside price changes relative to the prior day's Bitcoin futures settlement price. Please note that the first two price limits, +/- 7% and +/- 13%, are soft limits. Meaning, if the lead month contract hits limit-up or limit-down, a two-minute monitoring period will begin. During this monitoring period, trading will continue within the applicable price limit, but may not exceed that limit.

If, at the end of the two-minute period, the contract comes off that limit, then trading will continue without a halt at the expanded price limits of +/- 13% and +/- 20%, respectively.

Conversely, if the contract is still at the limit at the end of the monitoring period, then there will be a two-minute trading halt where the contract will enter into "a pre-open" market state. During the pre-open market state, trade matching does not occur but orders can be entered, modified or cancelled. After the two-minute halt, the contract will resume trading at the expanded price limits of +/- 13% and +/- 20%, respectively.

The +/- 20% limit is a hard limit. Meaning, if the contract trades at +/- 20% limit, a trading halt will not be triggered and price limits will not expand; instead, trading will continue at or within the +/- 20% limit for the remainder of the trading session.

16. How will the Bitcoin futures final settlement price be determined?

The final settlement value will be based on the CME CF Bitcoin Reference Rate (BRR) at 4:00 p.m. London time on the expiration day of the futures contract.

17. What is the maximum order size for Bitcoin futures on CME Globex?

The maximum order size will initially be 100 contracts.

18. Will CME Group also list options on Bitcoin futures?

CME will not list options initially, but will reassess once the futures market develops and as customer demand evolves.

19. Into which asset class will Bitcoin futures be classified?

CME will categorize Bitcoin futures under Equity Index and Alternative Products. As such, any questions related to the launch of Bitcoin futures can be directed to [email protected]

20. Through which market data channel will these products be available?

Bitcoin futures market data will be available on MDP Channel 318 as well as on theDataMine portal. Additionally, market data for the underlying BRR Index will be available 24/7 on the DataMine portal.

CME CF Bitcoin Reference Rate (BRR)

21. What is the CME CF Bitcoin Reference Rate (BRR)?

Designed by CME Group and Crypto Facilities Ltd, around the IOSCO Principles for Financial Benchmarks, the BRR is a daily reference rate of the U.S. Dollar price of one bitcoin as of 4:00 p.m. London time. It is representative of the bitcoin trading activity on Constituent Exchanges and is geared towards resilience and replicability.

Learn more about the BRR

22. How is the BRR calculated?

The BRR is calculated based on the relevant bitcoin transactions on all Constituent Exchanges between 3:00 p.m. and 4:00 p.m. London time. The price and size of each relevant transaction is recorded and added to a list which is portioned into 12 equally-weighted time intervals of 5 minutes each. For each partition, a volume-weighted median trade price is calculated from the trade prices and sizes of the relevant transactions across all the Constituent Exchanges. The BRR is then determined by taking an equally-weighted average of the volume-weighted medians of all partitions.

View BRR Methodology

23. Where can I find more information on the BRR Constituent Exchanges?

More information can be found here.

24. Are Constituent Exchanges KYC/AML (Know Your Client/Anti-Money Laundering) compliant?

Although all Constituent Exchanges in the BRR are unregulated, each exchange has proactively instituted KYC/AML policies.

Fee & Margin Details

25. What are the fees for Bitcoin futures?

Bitcoin futures will be priced at a premium to standard Equity Index futures, but in line with the pricing conventions of other premium products.  Fees can be found on the CME Fee Schedule when available.

View latest Fee Schedule

26. Will CME introduce fee incentives for Bitcoin futures?

Yes, through May 31, 2018, CME will provide a 50% discount to all market participants for CME Globex spread transactions.

27. In which division will the Bitcoin futures reside?

Bitcoin futures will be listed on CME and will reside in the IOM Division.

28. What are the margin requirements for Bitcoin futures?

As of December 12, and subject to change, the Maintenance Margin for the BTC future is 43%, where the Initial Margin for Hedger is 100% of the maintenance margin and the initial Margin for Speculator is 110% of that number.. Margin offsets with other CME products will not be offered initially. Additionally, FCMs may require a margin level beyond CME Clearing's minimum requirement.

29. Will there be a cap on clearing liability for Bitcoin futures?

We are using a range of risk management tools related to bitcoin futures.  CME Clearing retains the right to impose exposure limits, additional capital requirements, and other targeted risk management tools if we see exposures that we determine might become a concern in any product or market.  Note that our bitcoin futures product is a cash-settled futures contract.  As such, margins will be set in line with the volatility and liquidity profile of the product.  Further, we also have the ability for clearing members to impose trading or exposure limits on their clients.  Other tools may include increased capital or margin requirements in cases where exposures increase beyond reasonable levels.

30. Where will Bitcoin futures fall in CME Clearing's guarantee fund?

Bitcoin futures will fall into CME's Base Guaranty Fund for futures and options on futures, as any newly listed futures.

For all other inquiries regarding margins or CME Clearing's approach to risk management, please contact Lee Betsill ([email protected]) or Matt Waldis ([email protected]).

Calendar Spreads

31. What calendar spreads does CME Group list?

CME Group will list all possible combinations of the listed months (6 in total).

32. What are the ticker symbol conventions for calendar spread trading?

Buying the spread is equivalent to buying the deferred contract month, for example:

BTCF8 – BTCH8 is the Jan18/Mar18 spread. Buying this spread means buying the Mar18 contract and selling the Jan18 contract.

If you are long the Jan18 contract, buying the Jan/Mar spread will extend your expiration into March.

View contract month codes

Additional Information

33. Will there be on-screen market makers for the Bitcoin futures?

Yes, CME will introduce a market maker program to support the on-screen market development of Bitcoin futures.

34. What is CME Group's policy regarding hard forks?

CME is developing a hard fork policy for capturing cash market exposures in response to viable forks. The policy may involve cash adjustments to position holders or listing related futures that are also issued to position holders.

35. How can I access to CME Globex?

To access CME Globex, you must have a relationship with a CME Clearing Member Firm.

Learn more about connecting to CME Globex

36. Where can I find more information on the CME's Bitcoin futures launch?

Visit www.cmegroup.com/bitcoinfutures for the latest information on Bitcoin futures.

37. Where can I see prices for Bitcoin futures?

Delayed quotes will be available on cmegroup.com. You can also access quotes through major quote vendors.

Sponsored Links by DQ Promote