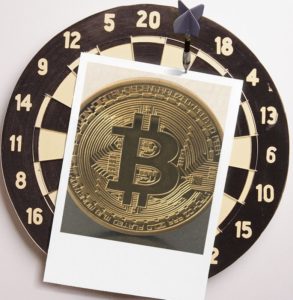 Goldman Sachs (NYSE:GS) is getting into crypto. This is according to a report by Bloomberg that states the august investment bank will have a cryptocurrency trading desk set up by June 2018.
The story is still developing but should come as no surprise as recent additions to both the CBOE and CME with Bitcoin futures contracts is indicative of the growing institutional interest for cryptocurrencies in general. Of course, the high rate of volatility helps too as rapid changes in price can be a traders dream.
Goldman Sachs spokesperson Michael DuVally stated;
"In response to client interest in digital currencies, we are exploring how best to serve them."
Goldman is reportedly still working on the details such as how to hold the digital assets but that should be easy enough to figure out in the coming months. During the most recent earnings report, Goldman said it ranked first in the world for both completed M&As as well as stock offerings. Perhaps cryptocurrency transactions will be next on the list?
If Goldman is joining the crypto-rush, expect all other investment banks to follow.