Wings Foundation has created a new arrangement with Aurora Labs S.A. According to the terms of this engagement all ICOs participating in the Wings crowd evaluation process will be listed on Aurora's decentralized exchange, IDEX , immediately after launch.
Wings Foundation is based in Switzerland and and seeks to bring blockchain-enabled projects to the mainstream via crowd-sourced valuation and curation.
IDEX is a decentralized exchange that touts real-time trading.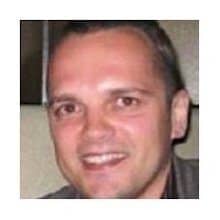 Dominik Zynis, Head of Communications for WINGS Foundation, explains that IDEX addresses a key issue with ERC20 tokens which is scaling for trading.
"We recognize access to IDEX is a value-add for ICOs and token holders, and are excited to provide this benefit to our community."
Alex Wearn, CEO of Aurora, believes that companies that find success on Wings will be great candidates for the IDEX platform.

To promote the new feature, Wings / Aurora will bonus the next 50 companies to raise over $5 million using Wings for ICO price forecasting and evaluation to receive one DVIP token each.  DVIP is an IDEX membership that entitles the token holder to three years of free trades on IDEX, as well as a host of other benefits. In addition to free trades, each DVIP includes 50,000 AURA tokens, the proof-of-stake network token of the Aurora platform.

As part of the agreement, Aurora will use WINGS for forecasting how many DVIP tokens will be sold in their ongoing initial coin offering which has raised over 3000 ETH to date . Wings community members who participate in the forecast will have a chance to be rewarded with 1.5 percent of the total AURA tokens created giving them a stake in the future growth of Aurora and IDEX.

Sponsored Links by DQ Promote