Originally launched in 2013 as a yoga directory, YogaTrail joined 500 Startups in 2014 and evolved from a yoga directory to including schedules, increasing capabilities, and started developing content.  By late 2016, YogaTrail started the marketplace for bookings, calendars and events. Now the platform is looking to raise capital to fuel its growth: "Our tech needs to be revamped to scale and handle more traffic." Enter SeedInvest.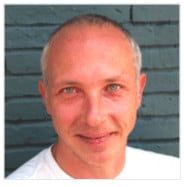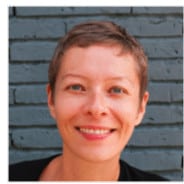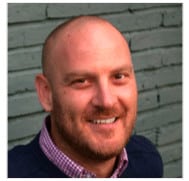 "Our plan is to rebuild YogaTrail from the ground up, including a major re-design to be mobile responsive and to modernize the UX. We plan to roll out that aspect of our roadmap four months following the fundraise," according to YogaTrail. "Then, our focus is on a variety of small improvements that we believe will help drive engagement and referral growth. The second stage is mapped for eight months post-raise."
YogaTrail, currently pre-valued at $5,000,000, is seeking to raise $1,000,000 (minimum $300K) for 7.50% equity; there is a $500 per investor minimum. Pre-SeedInvest round investors include Hiten Shah, Expara, 500 Startups and Khailee Ng.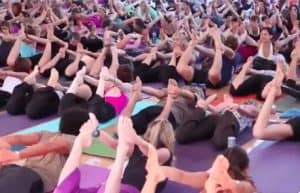 "We will use our funding to a) move to a new technical framework that will make it easier to scale, then b) expand the team to hire a growth team (right now, the YogaTrail team is four people, the plan is to double the employee number), and c) spend money on marketing, chiefly via referral programs for our users. We've found that new users that signup via invites and who have existing connections on our platform are much more engaged that people who come in from Google or Facebook searches," elaborated CEO Alex Klein.
[clickToTweet tweet="Our tech needs to be revamped to scale and handle more traffic. @YogaTrail @SeedInvest #regcf #yoga" quote="'Our tech needs to be revamped to scale and handle more traffic,' said @YogaTrail on @SeedInvest."]
Co-founders Alex Klein and Maria Alexandra Jaton discovered yoga in India in 2008 while traveling around the world. During the trip, the pair sampled various types of yoga and noticed that almost everything in the yoga world was happening offline. Finding yoga classes and teachers proved difficult… the idea for YogaTrail was born. Klein and Jaton met YogaTrail's third co-founder, Sven Ernst, at an entrepreneurship event in 2012.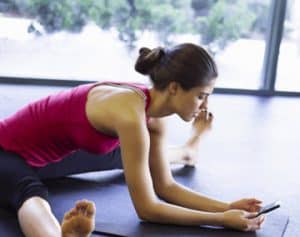 "With the rise in yoga's popularity, it's ironic that yoga teachers are finding it increasingly difficult to earn a living. The vast majority of teachers are women (80%) who operate as independent freelancers in multiple venues, and who offer a variety of services. They are not "tech-savvy", however, and they're underserved by existing products," commented YogaTrail on the campaign. "YogaTrail is a free platform that provides yoga professionals with all the tools they need to communicate with their yogis, take bookings and payments, showcase what they do, and attract new clients.For yoga students, YogaTrail aggregates all the classes and upcoming events from their favorite teachers and studios into one simple place. Yogis are notified on web or mobile about updates or schedule changes, and they can chat with their teachers, even in real-ime. People can also book classes, private lessons, subscriptions, retreats, and generally keep up with local yoga happenings."
Why did YogaTrail opt for crowdfunding and partner with SeedInvest?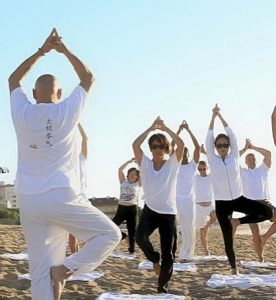 "We decided on equity crowdfunding because we wanted to give our community a way to own a piece of the pie and share in our success. We also think it will be a great benefit to have our users invested, since the SeedInvest team shares our vision and will be great ambassadors and advocates for YogaTrail. SeedInvest was our choice because the platform has a unique "side by side" option where both accredited and non-accredited investors can join in the round. The platform also does a lot of due diligence and have an extensive network of investors themselves," indicated Klein via email.
The platform currently counts 200,000+ registered yogis, including over 50,000 yoga professionals, and serves both yoga providers and yoga practitioners.  The startup may also open to partnerships.
"Our growth plan revolves chiefly around referrals and delivering a platform that's adored by the users, particularly the teachers. We leverage the relationship between yoga students, teachers, and studios to drive virality on YogaTrail, added Klein. "In 2018 we will also focus on individual cities, where we will organize and sponsor events. With regard to partnerships, we're always open to collaboration with synergistic brands and companies, and we have built some great relationships in the past few years. We'll also be looking at opportunities for integrations and strategic partnerships. For example, we recently partnered with Heek (a bot-powered website builder with a focus on yoga teachers) to integrate the YogaTrail API with their platform."
For Yoga Professionals the platform provides free and comprehensive tools to manage and grow their businesses, including:
Yoga teachers, studios, and retreat centers manage profiles with detailed descriptions, credentials, yoga styles, links to social and web pages, etc. They also display their class schedule, upcoming events, and associations with other teachers and venues.
Yoga-centric reviews and filters help newbies to get a clear picture of a teachers' style and strengths.
A full-service booking platform allows bookings and payments for classes, passes, packages, monthly subscriptions, and reservations for workshops, retreats, teacher training programs.
YogaTrail provides pros with widgets to display complete class schedules on their website and/or Facebook page, where clients can also book classes directly (without even visiting YogaTrail).
A messenger feature that's specifically tailored to the needs of yoga professionals: teachers and studios can send out messages and announcements to their students (even ones who are not on YogaTrail), while replies are handled via 1:1 chat, in real time.
Yoga teachers can find substitute teachers for specific classes and get alerted to new subbing opportunities within their professional network. Studios can also request subs for particular classes.
Yoga students can benefit from the platform in different ways, including:
Ability to follow their favorite teachers and studios to bring classes and happenings into one simple place (the "Class Guru"). For yogis, this provides a simple and comprehensive overview of their personal yoga world.
When a class is cancelled, or there's a sub, when there's a new upcoming event, or a new teacher… students are notified via email,  browser notifications, or push notification on their phone (via mobile app).
Perks on the campaign include "premium" teacher profiles, an invitation to an exclusive yoga retreat in southern Spain and the opportunity to attend and contribute to planning and strategy meetings and discussions. For more detailed information about YogaTrail's SeedInvest Campaign, click here.
Have a crowdfunding offering you'd like to share? Submit an offering for consideration using our Submit a Tip form and we may share it on our site!