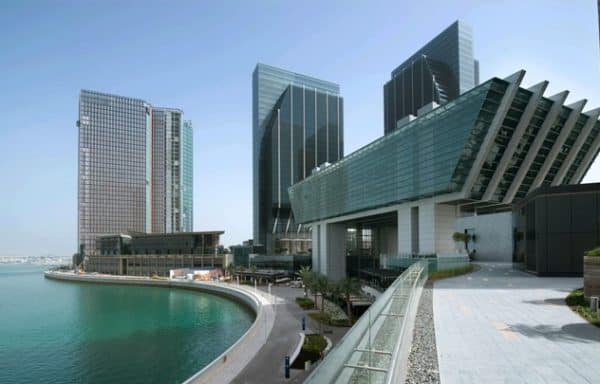 Abu Dhabi Global Market (ADGM), the International Financial Centre in Abu Dhabi, announced on Monday it has entered into a fintech cooperation agreement with the Bahrain Economic Development Board (EDB). The organization noted that the agreement marks a significant first in the MENA region.
Notably, with the new partnership, Bahrain EDB and ADGM will explore initiatives to promote economic growth in financial services through the adoption of new technology and highlight MENA's strengths in the fintech sector. Speaking about the agreement, Richard Teng, CEO of Financial Services Regulatory Authority of ADGM, stated:
"We are excited to witness the first fintech MoU between two MENA jurisdictions. Together, we advocate and see the MENA region as a continuous whole and look to leverage each other's strengths to anchor a vibrant fintech ecosystem. From our close discussions with the Economic Development Board of Bahrain, and especially at the first Regional Regulators' fintech Roundtable recently in Abu Dhabi, it is clear we value the importance of collaboration and mutual support in any relevant manner. I look forward to continuing to work closely with our partner in building a more connected, collaborative network among our fellow regulators in the MENA region to cater to the rapid pace of fintech growth here."
ADGM also reported that the agreement will allow for a closer collaboration on the exchange of information on trends, services, and products, leading to a closer relationship in the development of Islamic finance and fintech initiatives across the region. David Parker, Executive Director – Financial Services at Bahrain EDB, also commented:
"We have seen exciting momentum in fintech in Bahrain and across the region over the last year. The fintech sector has witnessed approximately US $50 billion in investment globally, but the MENA region has received only about 1% of that. In Bahrain, we recognise that there is great potential for growth in this sector and we are capitalising on this by creating the right ecosystem. This MoU marks another inspiring moment in our regional development. In Bahrain, an ongoing series of legal and regulatory reforms are supporting easy access to a wide range of new opportunities, including a fintech sandbox and support for both conventional and Shari'a-compliant crowdfunding. We look forward to this agreement leading to the rapid development of even more initiatives across the region."
ADGM added as an IFC and FinTech hub, it has reached significant milestones and established strategic partnerships to bolster the regional fintech ecosystem, supporting the safe development of Fintech both in the region and globally.