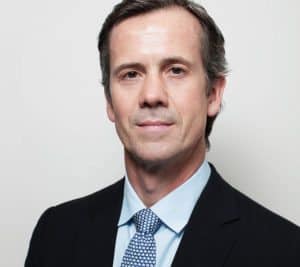 Real estate crowdfunding platform RealtyMogul has announced the appointment of Chris Fraley as Chief Investment Officer.
RealtyMogul says that Fraley has served as their interim Chief Investment Officer since June 2017, and has now joined full-time to continue overseeing credit and asset management for RealtyMogul's debt and equity investments.
Fraley has over 20 years of experience in commercial real estate and is a former Partner at Rockwood Capital, a privately held real estate investment and advisory firm with more than $8 billion in assets under management. Fraley was a member of the Investment, Management, Research and Strategy Committees at Rockwood Capital and holds an M.B.A. from Yale University.
Jilliene Helman, CEO & Co-Founder of RealtyMogul, says Fraley has a stellar track record of sourcing transactions and negotiating complex joint ventures;
"His extensive knowledge and institutional experience in commercial real estate has been a tremendous asset to the team. We're excited to have him join us full-time."
This strategic hire comes during a time when RealtyMogul is reporting "great momentum." The company says it has now closed transactions with over $1.4 billion in total capitalization. Additionally, RealtyMogul recently launched its second real estate investment trust, or "REIT," MogulREIT II, focused on investing equity in multifamily apartment buildings, and was awarded a Gold medal for Consumer Services Company of the Year in the 2017 Stevie Women in Business Awards.
Fraley says he expects RealtyMogul to expand the size of its investment transactions in 2018.
"I believe RealtyMogul is entering its third phase of growth as a business, evidenced by its recent acquisition of Serendipity Apartments this past September. Due to the ability to invest larger amounts of equity, we were able to maintain a majority, controlling interest in a $24M apartment community. While providing opportunities in preferred equity, mezzanine debt and smaller, passive limited partner interests will still be a critical aspect of our business, I'm hopeful that our real estate team's substantial institutional background will help us acquire and successfully manage properties with larger transaction values."
Fraley adds that he sees RealtyMogul impacting the traditional institutional model of investing in real estate as the "typical closed end fund model is broken, inefficient and fraught with possibility of misalignment of interests."
"I originally joined RealtyMogul to serve as the interim Chief Investment Officer, but once I saw the advanced technology and processes in place, I knew that I wanted to join the team in a greater capacity," says Fraley. "RealtyMogul closed transactions with over $566 million in total capitalization in 2017. It is remarkable to see how fast the organization has grown, and I believe it is poised to scale further in 2018."
Sponsored Links by DQ Promote