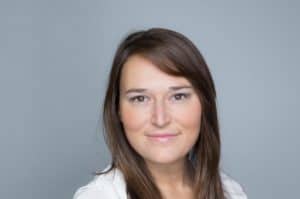 RealtyMogul, a leading real estate crowdfunding platform offering Reg D (accredited) and Reg A+ (both accreds and non-accreds) investment opportunities in commercial and residential property, has hired a new President to help lead the firm. Aaron Halfacre, a 20 year real estate executive, has joined RealtyMogul bringing in institutional expertise including in the hot REIT sector.
"We are very pleased to have Aaron join the team; he has a stellar track record and incredible depth of real estate and capital markets industry expertise that will prove invaluable to the company," said Jilliene Helman, CEO of RealtyMogul. "We will benefit immensely from his experience, and I am confident he will help the company reach new heights."
As RealtyMogul's President and a member of the executive team, Halfacre will be crafting company-wide strategy, driving execution and augmenting business growth. Halfacre will also be a voting member of the firm's investment committee, which has invested in over $1.4 billion of real estate since 2013.
RealtyMogul adds that with his direct oversight of capital markets activity, Halfacre will be particularly focused on further growing assets under management and real estate transaction volume.
Halfacre most recently served as President and Chief Investment Officer at Campus Crest, a publicly traded student housing REIT, where he shepherded the successful $1.9 billion take-private transaction of the company. Before Campus Crest, Halfacre was an executive of Cole Real Estate Investments, a publicly traded net lease REIT, where he acted as a key member working on transactions in excess of $10 billion total market capitalization. Halfacre also spent time at BlackRock, the world's largest investment manager, serving as the Chief of Staff and Head of Product Development for BlackRock's Global Real Estate Group, where he led the development of over $3 billion of private real estate product. During his time at BlackRock, he also served as the Chief Operating Officer of a $14 billion global equities investment team. Halfacre said he was excited to join the RealtyMogul team;
"I believe my industry experience across real estate and alternatives, debt and equity, retail and institutional, and both public and private markets is a perfect fit for RealtyMogul's future."
The hiring of Halfacre may forshadow additional options with RealtyMogul's REIT or MogulREIT offerings.