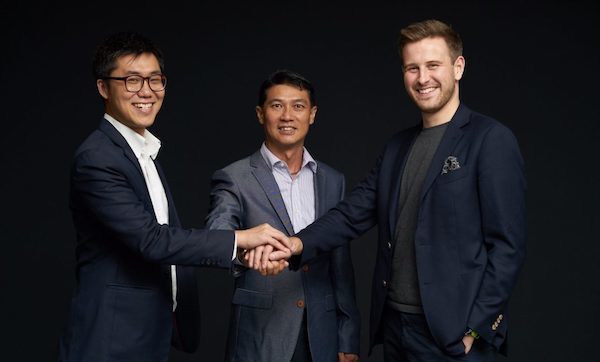 Singapore-based fintech platform tryb Group announced on Thursday it secured a $30 million investment by Makara Innovation Fund, a $717 million private equity fund that invests in IP-driven small- to mid- companies with the aim of scaling, internationalizing and creating enterprise value. Founded in 2016, tryb describes itself as a financial infrastructure company that invest in, operates, and aggregates growth stage and middle market fintech companies.
"Our companies transform institutions and enable them to shape the future of financial services in the ASEAN and Asian region by harnessing a young and growing consumer economy, addressing large underbanked populations, and overcoming higher cost legacy technologies, while complying with local regulatory regimes."
While sharing details about the investment, Markus Gnirck, Co-founder and CEO of tryb, stated:
"tryb is excited to have the Makara Innovation Fund lead this round as a strategic investor. We are looking forward to work with all our shareholders to roll out expansion plans and scale into an integrated financial infrastructure technology platform. Their extensive investment experience, combined with our deep networks in ASEAN markets, enhances our position to acquire, partner and operate global technology companies, with the aim of enabling the digitisation of ASEAN credit markets."
Kelvin Tan, Director of Investments at Makara Innovation Fund, also commented:
"As a technology-driven company that leverages its defensible IP portfolio as a strategic asset, tryb signifies a unique investment value proposition. Underpinned by its strong leadership team, the company is poised to lead the transformation towards the digitisation of ASEAN's credit markets, with the aim of sustaining its competitive edge through its management of its defensible and proprietary technology and know-how. Our partnership aims to support tryb's objectives of enhancing their IP portfolio, scaling and expanding their international footprint, by executing organic and cross-border M&A strategies."
Veiverne Yuen, Co-founder and Chief Investment Officer of tryb, added:
"tryb is developing a platform that will effectively bridge consumers of capital with global capital markets seeking attractive returns on capital.  By investing in digitalisation at origin, our platform creates value by producing conditions that enable digital straight through processing. The result is to channel deep global capital pools into the region in a manner that is efficient, cost-effective and sustainable, with the aim of catalysing value for the benefit of ASEAN's consumers and businesses."
tryb added that it plans to use the funds to accelerate its acquisition plans of growth stage fintech companies, particularly prioritizing in key segments as related to SME lending, trade finance, and micro-credit.