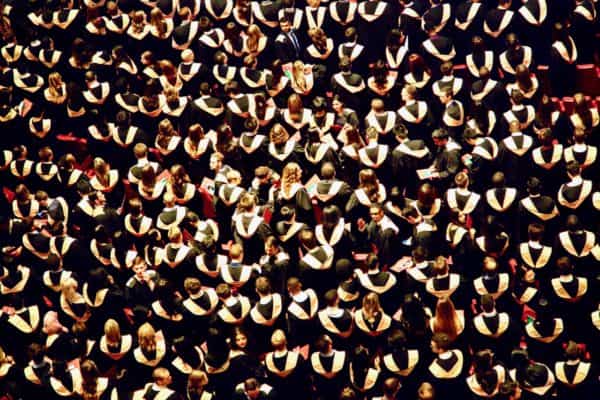 Online lending platform SoFi announced on Monday that it has joined forces with WeWork to help WeWork's more than 3,000 employees and over 175,000 members take on their student loan debt. The lender revealed that this is its first SoFi At Work partnership to extend beyond a company's employees to include customer base.
"WeWork employees and members will have access to SoFi's full product line, a suite of resources and tools including SoFi's Student Debt Navigator, and an exclusive rate discount of 0.125% on student loans refinanced with SoFi. WeWork's employees, members, and their family and friends are eligible for the 0.125% rate discount when they refinance."
While sharing more details about the partnership, Steve Sanderson, WeWork's Head of Strategic Planning, stated:
"WeWork's partnership with SoFi demonstrates our commitment to making learning and education a lifelong process. Student loan debt is one of the biggest inhibitors for students wanting to learn more and entrepreneurs looking to accelerate their careers. Making these loans more manageable is one of the best ways to help our employees and members reach their goals."
SoFi also reported that SoFi at Work was designed to address the most pressing financial need of a new generation of employees: student debt. According to a SoFi survey, 84% of young professionals under 30 want financial wellness resources from their employers, while 95% of professionals under 30 with student debt would be more willing to accept a job if it offered student loan repayment. Additionally, 70% of student debt holders hold back from saving for retirement due to student loans. Wayne Thorsen, Senior Vice President, Marketing and Strategic Partnerships at SoFi, commented:
"WeWork's employees and members are some of the most entrepreneurially minded people in America, and the last thing that should be holding them back is student debt. We're excited to partner with a forward-thinking company like WeWork to provide a meaningful way to help both their members and employees reach their goals faster."
SoFi added WeWork employees and members who refinance with SoFi will also have access to all SoFi member benefits, including complimentary career assistance and exclusive events.