Finn.ai, an AI-powered virtual assistant built for personal banking and finance, announced on Wednesday it has appointed Stephen Morse its new Head of Global Strategic Accounts.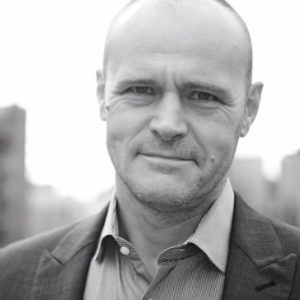 According to Finn.ai, Morse has extensive global experience with disruptive, growth businesses within the fintech space. He led enterprise sales organizations for several early-stage firms, which were acquired by – or are now a part of – industry leaders such as Dow Jones, ICE / NYSE, and Twitter. Morse previously ran the New York City office of Gnip, a big data / API technology firm, that was ultimately acquired by Twitter. As the Head of Global Financial Data Partnerships at Twitter, Morse oversaw all business with banks, investment managers, fintech partners, platforms, and other financial institutions.
Morse was most recently Head of Global Finance Data Partnerships at Twitter, where he led enterprise data sales and partnerships within the financial vertical. Speaking about his new role at Finn.ai, Morse stated:
"The rate of adoption of AI technology within financial services and banking is set to soar over the next decade. We are also seeing exponential growth in the personal use of virtual assistants such as Siri and Amazon Alexa – Finn.ai is perfectly positioned to leverage the convergence of these technologies. With large bank customers on three continents already in place, the team has proven they can deploy at scale. I'm excited to help the company in this next stage of growth."
Jake Tyler, CEO of Finn.ai, added:
"Finn.ai has experienced significant growth in the past 12 months, expanding our customer base within North America, Africa, and Latin America. Our technical and data scientist teams have doubled in size, and we are at a stage in our business where Stephen's extensive sales leadership within the fintech space will be extremely beneficial to our company. We are excited to have him join the team."
The addition of Morse after Finn.ai reportedly completed its institutional raise and announced its partnership with ATB to launch the first full-featured virtual banking assistant on Facebook Messenger. Finn.ai was also named one of five IDC Innovators in the 2017 IDC Innovators: Canadian Artificial Intelligence (AI) Enabled Customer Interaction Solutions 2017 report.