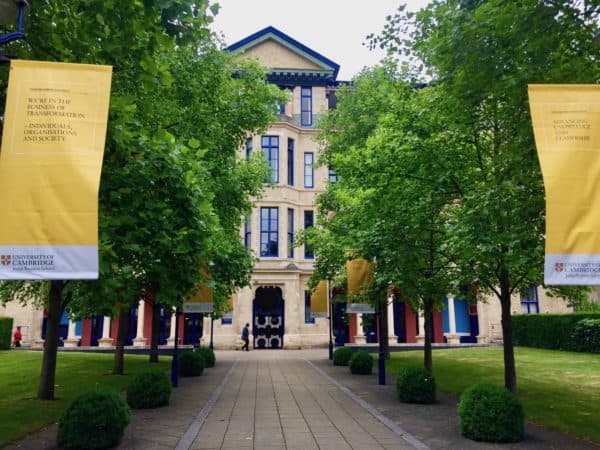 The Cambridge Centre for Alternative Finance (CCAF) has announced the launch of a new executive education program entitled Alternative Finance in Digistised Economy. The immersive program has been created in collaboration with Cambridge Judge Business School Executive Education.
CCAF is the leading research entity for all things in the alternative finance space. The Centre has published multiple reports covering geographic regions around the world along with sector publications on emerging technology such as Blockchain (DLT).
This program is described as will be suited to professionals and executives from financial services firms and corporates, entrepreneurs and intrapreneurs as well as leaders within government and regulators, and international organisations.
Topics include key issues such as business models, trends, technologies, regulatory implications, risks and opportunities presented by Fintech and alternative finance in the digitised economy.
The program starts on May 23, 2017 and lasts for three days. Classes are held at the Cambridge Judge Business School, Cambridge, UK. Additional information is available here.