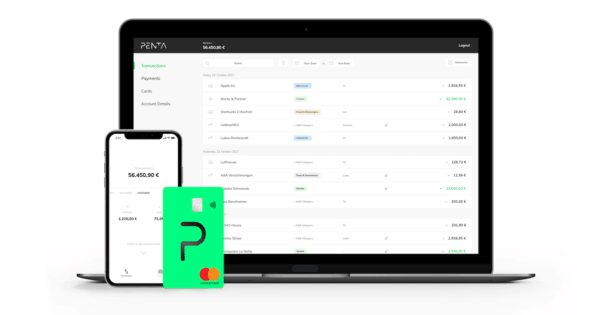 Berlin based Penta, a challenger bank for startups and businesses, has raised €2.2 million in seed funding just one month after launching in Germany. The investment round was led by Inception Capital, a Fintech focused VC based in the UK.
Penta is a partner of Berlin based solarisBank who provides Penta with the banking license. The company was founded in May 2016 by Lav Odorovic, Luka Ivicevic, Sir Gabriel Holbach, Aleksandar Orlic, Igor Kuschnir and Jessica Holzbach
Penta saystThe added funding will be used to hire additional staff in order to support its growing customer base, to build out its service and to launch its marketplace of third party products like automated accounting, low-cost FX, and multiple MasterCards with limits and permissions.
Penta also announced the end of its waitlist so German businesses may open a business bank account with Penta today.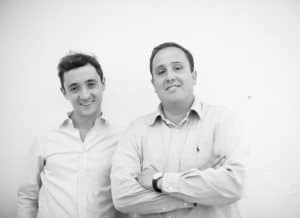 Penta's CEO and Cofounder Lav Odorovic said that since launch they have received fantastic support of their vision. Odorovic said this was indicative of the fact that
"Germany's traditional banks are miserably failing to satisfy business owners and that our offering of a really easy to use business bank account is very attractive and useful."
Odorovic added that their primary goal is to make the lives of business owners easier. They want to hire brilliant people, offer the best customer support and bring Penta to as many businesses in Germany as possible.
"Penta's unique selling point is that it provides a free bank account as well as a faster service to small businesses who lack the people to run admin tasks, like accounting or expense management of their businesses efficiently," said Odorovic. "Startup founders and business owners waste so much time and money dealing with annoying admin tasks. That's why we're offering the tools that can help you get business banking done in a fraction of the time."
Since its December launch, Penta says it has proven to be attractive amongst the burgeoning Berlin startup scene as well as with small business owners in Germany because of its ease of opening and its friendly and personalized customer support. Business owners in Germany can sign up   in just a few minutes, compared to several weeks at existing banks. The bank account is also free to use and Penta doesn't charge any monthly fees. Within a few days of opening an account, Penta customers receive their bright green business MasterCard in the mail.
"We want to help businesses get off the ground as quickly as possible without them having to worry about annoying banking bureaucracy or paying pesky fees. That's why Penta is free to open and free to use. We're giving businesses 10 free transactions per month. Every transaction after the 10th is €0.10 cents," said Odorovic.
Sponsored Links by DQ Promote