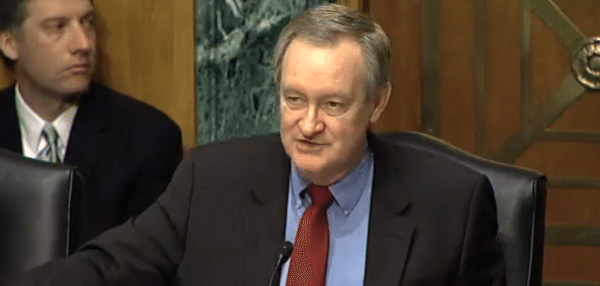 As we reported this past weekend, the Senate Committee on Banking, Housing and Urban Affairs, is queued up to hold a hearing on virtual currencies or cryptocurrencies. What makes this hearing interesting is the fact the two witnesses are the leading regulators in the cryptocurrency sector: Securities and Exchange Commission Chairman Jay Clayton and Commodity Futures Trading Commission Chairman J. Christopher Giancarlo. This hearing may be one of the hottest tickets on the Hill this quarter. Fortunately, everything will be live-streamed on the Senate Committee's web site beginning at 10AM tomorrow (Tuesday, February 6, 2018).
So what's in store for the US regulators? Good question.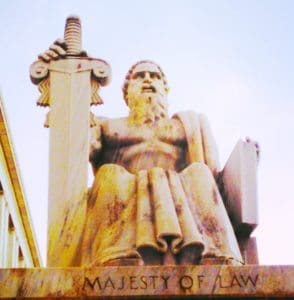 In advance of the Hearing, both Clayton and Giancarlo have posted prepared testimony to the Senate Committee.
Both documents, embedded below, represent their opening comments and will be submitted for the record on the Hearing. But really, the most interesting part of the Hearing will be the degree of scrutiny the two regulators will receive from the rather powerful committee that is Chaired by Senator Mike Crapo.
I quick scan of both documents indicate there is little new in the commentary from both Clayton and Giancarlo. Both are dedicated to pursue investor protection demands while enabling capital formation and innovation. Cryptocurrencies, and initial coin offerings in particular, have represented both investment opportunity and heightened examples of profound fraud. ICOs have also become an effective method to raise capital for early stage firms.
Have your popcorn ready at 10AM ET tomorrow.
---
Testimony on Virtual Currencies- The Oversight Role of the U.S. Securities and Exchange Commission and the U.S. Commodity Futures Trading Commission by Jay Clayton

---
WRITTEN TESTIMONY OF J. CHRISTOPHER GIANCARLO CHAIRMAN, COMMODITY FUTURES TRADING COMMISSION BEFORE THE SENATE BANKING COMMITTEE

---
Sponsored Links by DQ Promote