New Zealand-based ClearFoundation, and its commercialization partner Utah-based ClearCenter, have announced an NZD $1 billion (or about USD $730 million) initial coin offering of ClearFoundation's tokens known as CLEAR Tokens.
So who is the ClearFoundation?
The ClearFoundation was formed in 2009 in New Zealand as an organization to manage and develop the source code and repository of ClearOS, an open source Linux based operating system. ClearCenter was also formed in 2009, and sells ClearOS services and other open source applications.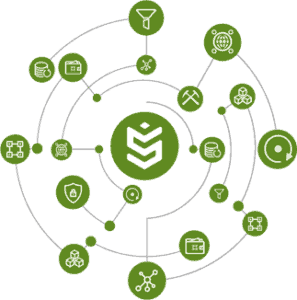 Beginning today, ClearFoundation has begun the public pre-sale portion of its CLEAR Tokens. The pre-sale is expected to remain open through March 12, 2018, with a public sale running from March 13 through July 4, 2018. Over the next few years, Clear coins will be distributed and mined.
As for the minted tokens the proceeds will be used to build out the ClearNode – a new iteration of Blockchain based IT services that will also include the ability to manage digital currencies. ClearNode is kind of a cloud based version of ClearOS that incorporates multiple services especially geared for small and mid sized enterprises. Think AWS, Microsoft Azure or Google Cloud – but less expensive and using distributed ledger technology. Bigger bang for the Kiwi dollar. ClearOS has been around for a few years and currently claims about 430,000 deployments. Hewlett Packard Proliant servers come pre-loaded with ClearOS making it easier for users to launch on the platform (or they can choose another). The Clear tokens will be able to purchase these new ClearNode services.
The ClearFoundation says it will dedicate half of the proceeds from the ICO to fund a "Stability Endowment" that will allow it to continue to build, promote, and defend open source and Blockchain-based technologies around the globe while making Blockchain nodes secure and reliable. The balance of the proceeds will fund a "Utility Platform" made available through ClearCenter.
Michael Proper, Chairman of ClearFoundation and Founder & CEO of ClearCenter, said that for the past decade ClearFoundation has been building an ecosystem designed to "empower individuals to manage their own self-interests and to fight the irresponsible use and deployment of technology." With half of the proceeds going to the endowment the other half will be used to "build a secure and reliable platform for delivering Blockchain-based products, services and applications via the ClearOS Marketplace."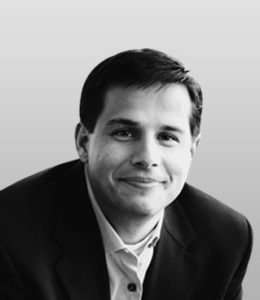 "When we combine ClearOS and the other open source apps in the ClearOS Marketplace with the power made possible through our strategic partnership with Hewlett Packard Enterprise (HPE), the potential is remarkable. This combination creates incredible opportunities for developers to build on a platform with built-in 'Enterprise-grade Blockchain Security for Everyone.' We invite everyone to join us and become an active 'node' on the CLEAR network. In other words, take control of your technological life to unleash your full potential."
Have a crowdfunding offering you'd like to share? Submit an offering for consideration using our Submit a Tip form and we may share it on our site!