California insurtech Health IQ Insurance Services (Health IQ), announced on Thursday it has appointed Brad Simmons as Chief Marketing Officer, a newly created position on its senior leadership team.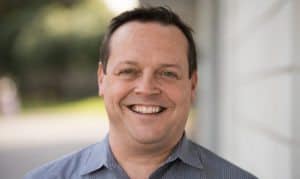 According to HealthIQ, Simmons brings over 15 years of experience in developing large scale customer acquisition teams and consumer brands. He was previously SVP of Marketing at online lending platform SoFi, where he built out and scaled the acquisition marketing engine and the Marketing Technology and Database teams, which led to the incredible growth and scale the company experienced the last two consecutive years.
Previously, Simmons led all integrated marketing teams at real estate marketplace TenX/Auction.com. Prior to TenX/Auction.com, he spent nearly a decade in various marketing and business development leadership roles at Experian Consumer building its most successful properties and campaigns, including FreeCreditReport.com, where he scaled customer acquisition during the company's rapid growth. Speaking about Simmons' appointment, Munjal Shah, Co-Founder and CEO of Health IQ, stated:
"We are thrilled have Brad join the Health IQ team and have him help tell the world about our mission to reward the health conscious. Brad has a strong track record of building high performance marketing teams, and scaling user acquisition and brand recognition across multiple product verticals. He will play a vital role in the growth of Health IQ."
Simmons also commented:
"I am looking forward to joining this great team and amazing mission. The health conscious are a large mispriced segment in the insurance space. There is a huge market opportunity in the life insurance space and Health IQ is in a dominant position to drive industry leadership. I am looking forward to building the leading consumer brand in insurtech and a best-in-class marketing organization."
Founded in 2014, HealthIQ states that it has secured more than $3.5 billion in life insurance coverage for Health Conscious groups such as cyclists, runners, weightlifters, high-intensity intervals training athletes, tennis players, and swimmers. It is a licensed life insurance agent in all 50 states.
HealthIQ also announced that it has underwritten more than $7 billion in life insurance policies to date. This represents a 500 percent growth rate since early 2017. The company added that Simmons joins Health IQ at a time of rapid growth and will oversee the company's entire marketing function, including its online and offline marketing efforts, TV, Media Buying, PR and brand development.