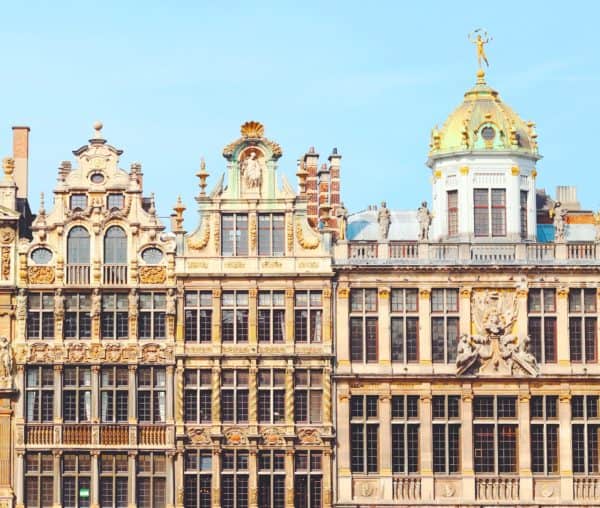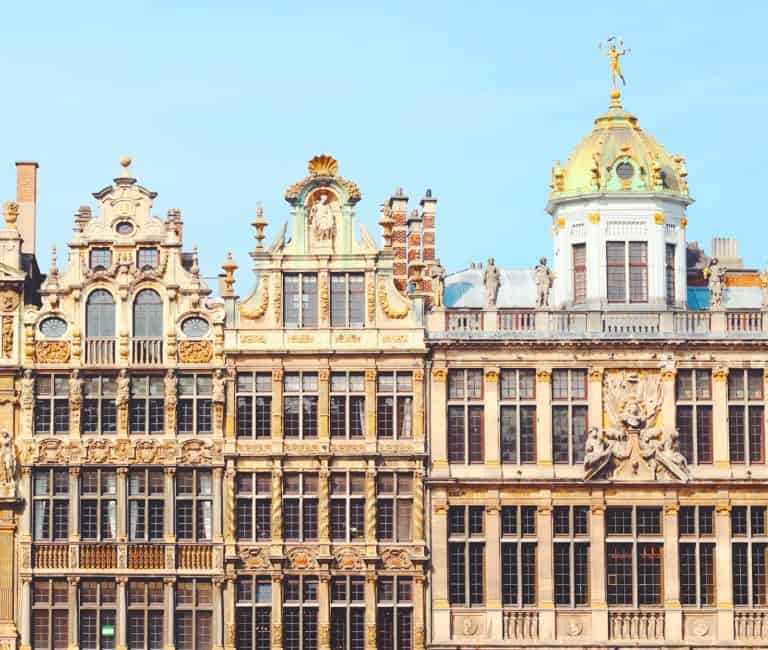 The Financial Services Markets Authority (FSMA) in Belgium has added its voice to the growing list of financial regulators warning consumers about fraud in the cryptocurrency realm. The FSMA says that recently a large number of new platforms offering the chance to invest in cryptocurrencies have appeared on the internet. and that all too frequently, these platforms are operated by fraudsters seeking to swindle the unsuspecting investors. The FSMA reminds consumers that there is currently no supervision of online platforms active in the cryptocurrency sector.
In fact, the FSMA has gone so far as to publish a list of cryptocurrency exchanges suspected of possible fraud (reproduced below).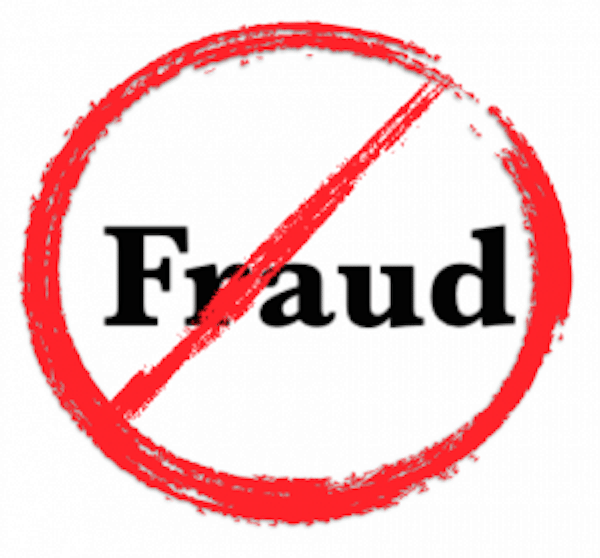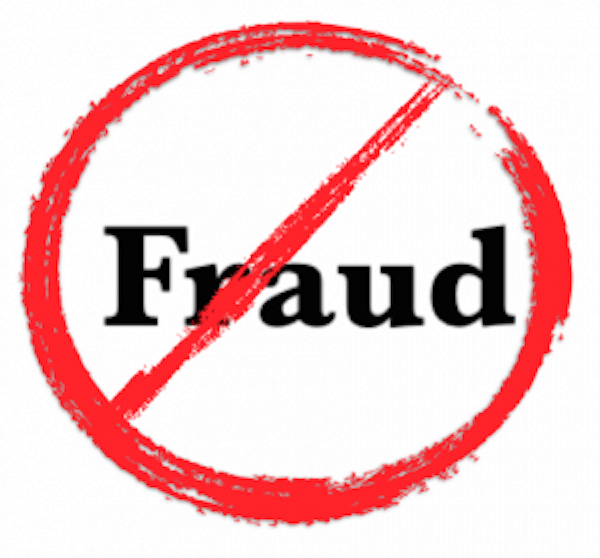 The FSMA politely explains that crypto scammers use the same ruse: "they claim to offer the best (or one of the best) trading platform(s), enabling both beginners and professionals to trade in cryptocurrencies in a matter of seconds and with full confidence."
'Invest in cryptocurrencies with full confidence.'
'Invest in digital currencies in full confidence on one of the most renowned platforms on the market.'
'XXX: trading in cryptocurrencies easily accessible at last!'
According to the FSMA, some of these platforms also offer other financial products with cryptocurrencies as their underlying asset, such as savings accounts with promised guaranteed returns, servicing rights or derivative products such as CFDs.
If it sounds too good to be true, well don't get scammed.
Sharing insight into specific consumer complaints who have invested in these bogus exchanges, the FSMA has bulleted out some real world examples of theft:
that they never recover the funds invested;
they simply have heard nothing further from the company with which they invested their money.
"I got in touch with the XXX group via an advertisement on Facebook, where I left my contact information. After that, an employee phoned me and explained their working methods to me… he then explained that there was a good deal on at the moment and that he could double my investment if I invested as soon as possible. I let myself be tempted and transferred some money (…) The employee then became increasingly evasive and became hard to reach by phone. On the last occasion, he told me my file would be closed and that I would be paid the returns. (…) However, to date I have not received anything."
"I invested via a platform (XXX) that allegedly holds an authorization. When I asked for my money to be refunded, they promised me it would be done by a given date. However, I have received nothing to date, and they have cut off all access."
"The account was closed and [an] agreement [with a view to] a full refund of my investment (…). Since then, I have still received nothing on my account, despite several emails."
In brief, don't be stupid.
The FSMA suggests that investors interested in investing in digital currency should, at a minimum:
always verify the identity of the company (company identity, home country, etc.).
If a company cannot be clearly identified, it should not be trusted.
Be wary as well of companies that claim to hold authorizations from supervisory authorities and refer you to such authorizations. This is a frequently used technique. However, very often these are cases involving identity theft.
Be wary if the company or its website is fairly new; this is often the case with cryptocurrency trading platforms, which are generally less than a year old.
Always ask for clear and comprehensible information, and take a critical attitude to the information they provide.
Many cryptocurrency trading platforms promise guaranteed returns or protection of your entire capital. Such promises in the cryptocurrency sector are, however, illusory! Moreover, if an offer is fraudulent, the guarantees given is equally so.
Be wary of (promises of) completely disproportionate gains. Where a return seems too good to be true, it usually is.
As the saying goes … a fool and their money is soon parted so don't be fooled by these cryptocurrency scams.
---
The FSMA's list of cryptocurrency trading platforms is made up of exchanges about which it has received questions/complaints from consumers and has identified signs of fraud. This list does not contain all websites that may be unlawfully offering cryptocurrency trading platforms, but is based solely on reports which the FSMA has received from consumers and the observations that could be made as a result of those reports.  
www.01crypto.net
www.btc-cap.com
www.capital-coins.com
www.coinquick.net
www.cryptavenir.com
www.crypto-banque.com
www.crypto-infos.com
www.cryptos.solutions
www.cryptos-currency.com
www.ether-invest.com
www.eurocryptopro.com
www.finance-mag.info
www.gme-crypto.com
www.gmtcrypto.com
www.gmt-crypto.com
www.good-crypto.com
www.mycrypto24.com
www.nettocrypto.com
www.patrimoinecrypto.com
www.ydconsultant.com
---
Additional Real World Testimonies provided by the FSMA Regarding Instances of Cryptocurrency Fraud
'Following a request for information sent by email to a cryptocurrency trading site named AAA, I received a phone call (from a number in France) on 6/12/17 at 13:47 from a certain Mr XXX, Desk Manager at AAA. Since I was busy, I asked him to email me more information about their company, which he did the same day.
I then opened an account on their site in my name. Thereafter, I received several phone calls, always from this person who spoke French with a Parisian accent, vaunting the advantages of investing in cryptocurrency. He told me that his company employs almost 300 people and has been active since 2009 in providing advice on investing in cryptocurrencies.
He wanted me to invest between 1 to 3 Bitcoins, whose value was EUR 12,500 at that point. I agreed, after a great deal of pressure, to invest 5000 euros, which sum they asked me to transfer to an account in England (the account of the owner of the Bitcoins), given that the head office is in England and their subsidiary in France (still according to Mr XXX). He stated that once the funds have been received, I will be contacted again by a certain Mr YYY, which was indeed the case a few days later.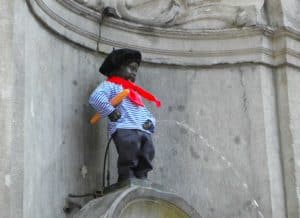 He phoned me on 11/12/17 at 19:15. We agreed to transform the investment of 5000 euros into fractions of Bitcoin, and the following day I received an email from a certain Mr ZZZ from the financial service, confirming my investment. A few days later, Mr YYY phoned me to ask if I wished to keep the investment in Bitcoin or if I preferred to invest in a different currency. I agreed to convert my fraction of Bitcoin (0.389 BTC) into Ethereum, and the next day I saw a sum of 12.21 Ethereum on my online account, the price of which was then 426 euros. I recalculated the sums and noted that 500 euros went missing in the process of conversion. I mentioned this to him by email, and the next day I saw my account showed 13.25, that is, a bit more than what I was entitled to???

However, I did not receive any confirmation from the financial service of the conversion of the Bitcoin into Ethereum. A few days later, Mr YYY called me back to see if I wanted to invest any more. I said no, and since Ethereum was now above 700 euros each, I asked him to sell it all and pay the funds out to me in full. He was surprised, but in the end agreed. On the same occasion, I also asked him to contact me again to let me know the unit price of the final sale, since he was asking me for a day's time to carry out the transaction.

The next day, he phoned me and gave me the unit price, which he claimed was sold at three different times (…). By now it was 20//12/2017 and I asked him how much time it would take for me to receive the funds, since I wished to reinvest them. He told me it would take 72 hours, plus the holiday on Christmas Day. To date, on 25/01/2018, I have still not received the funds. Mr YYY has meanwhile changed phone numbers twice. I was able to reach him one last time in early January 2018, asking him, as well as his colleague Mr WWW, for the nth time, for the proof of the transfer of funds.

Since that day, other than to replies to my emails that were no longer written by him (with spelling mistakes), I have had no further news. The last contact with Mr XXX dates from Thursday, 17 January. I first got a woman on the line who introduced herself, at my request, as his mother, and handed the phone to her son. He told me all sorts of nonsense, such as that Mr YYY can no longer be reached because he had an accident, but he nevertheless tried to get me to invest in a different currency. Since I naturally refused, he told me not to phone him any more, as he was "leaving on holiday for a week", and he could not do anything for me.

I therefore asked him to put me through to the financial service, which he refused to do. I asked him for the name of the financial director; he didn't know. I asked him to give me another financial analyst; he again refused. During this conversation he also confirmed that the company is indeed based in England, at the address shown on their website.

I then sent some more emails to both persons, but received no reply.

After my initial research online, the address referred to on the site of AAA proved to be situated in an office tower in London dating from the 1970s which rents out office space to very small companies with a shared secretariat, central switchboard, internet access and kitchens. In other words, nothing like a company that supposedly employs 300 people.

I do not have the encryption keys, and so have no access to my investment. The receipt for my purchase that they forwarded to me has no VAT number or authorization number of a credit institution. Although they use phone numbers based in France, these are not connected to any physical address and no address for them is known in France. So why do they use phone numbers from the Paris region?

Their website does not have any general terms and conditions.

And most of all, they are not returning my money.'

Sponsored Links by DQ Promote