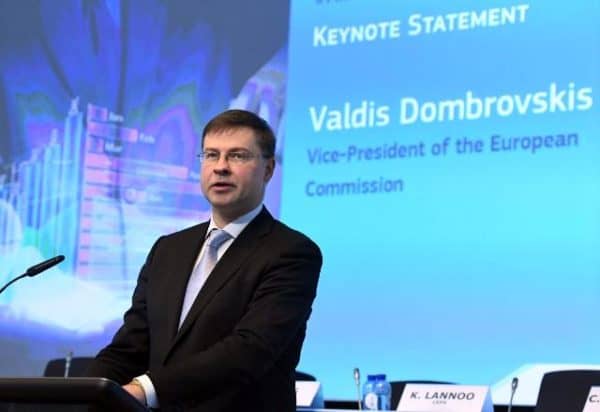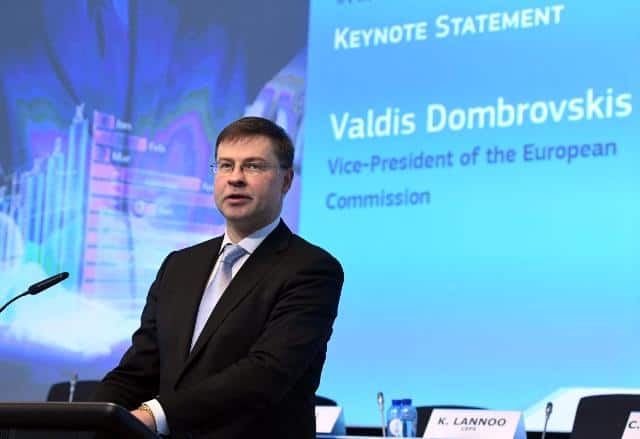 In a speech today delivered by European Commission Vice President Valdis Dombrovskis, the public official commented on the the EU Roundtable on Cryptocurrencies.
The "debriefing" was light on details and simply shared a high level perspective of the discussion.
Dombrovskis said the mission of the roundtable mainly to prepare for their upcoming Action Plan on Fintech, and the EU's position for a possible discussion at G20 level. Overall, the Roundtable addresses the emerging market of digital assets and the impact on consumers, businesses and intermediaries.
The roundtable focused on three main topics:
the implications of crypto-currencies for financial markets,
the risks and the opportunities associated with their use,
and the recent development of Initial Coin Offerings.
In brief, the group  determined Blockchain was of strategic importance for Europe to remain competitive and must be embraced.
Regarding cryptocurrencies and initial coin offerings, this exposes investors to "substantial risk including the risk to lose their investment."
Dombrovskis added that ICOs have become a path for innovative firms to raise substantial amounts of money. But sector challenges mean there are substantial risks due to the lack of transparency for one.
"We need to assess further under what circumstances cryptocurrencies and related services are covered by existing regulation. This depends very much on the facts and circumstances around specific crypto-tokens," said Dombrovskis. "Based on the assessment of risks and opportunities and the suitability of the existing regulatory framework for these instruments, the Commission will determine if regulatory action at EU level is required."
He added that digital assets may also incorporate risk of money laundering and the ability to finance illicity activieties. The European Commission has proposed that cryptocurrency exchanges and wallet providers should be subject to the Anti-Money Laundering Directive.
The co-legislators reached an agreement in December, and we invite Member States to prepare for a speedy transposition of this legislation.
Dombrovskis added that the EC will continue to monitor these markets together with international partners.
"We stand ready to take action based on an assessment of risks and opportunities."
Sponsored