Wecash, a China-based fintech and big data tech company, announced on Friday it secured $160 million during its latest Series D funding round, which was led by ORIX Asia Capital and SEA Group, with participation from SIG, Sagamore, Forebright, Lingfeng Capital and Hongdao Capital.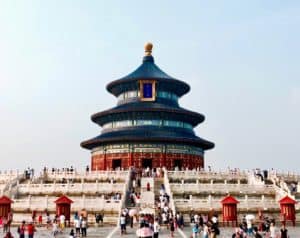 Founded in 2013, Wecash claims to be China's first online credit assessment and reporting company. The company revealed that over the past two years it has expanded its business into Southeast Asia and South America, along with created a credit assessment solutions provider for financial institutions worldwide. Wecash offers rapid and accurate credit evaluation services by using data mining analysis and machine learning technologies. 
As of the end of January 2018, Wecash noted it had supplied hundreds of millions of credit reports based on the 130 million users whose credit histories were available in the WeCash database. In addition, the company has provided solutions to over 50 financial institutions and expanded its presence into Indonesia, Singapore, Brazil and the US as well as other countries and regions worldwide. The company then stated:
"Wecash's vision is to use AI technology and machine learning chips to provide services across a variety of industries, including finance, residential rentals and consumer goods, delivering a better living experience to its users. A startup with strong competence in innovation and technology, Wecash is expected to continue to lead the way in an era that features new technologies and consumption models that serve a population of increasingly discerning consumers."
Wecash also reported it raised tens of millions of dollars in Series C financing led by China Merchants Group, SIG, and Forebright, following the securing of nearly US$10 million in A Series financing from IDG and US$20 million in B Series financing from SIG. The funds from the Series D will go towards the expansion of Wecash.