Singapore based Fintech Hub LATTICE80 will begin their Initial Coin Offering (ICO) at some point this month (March). The ICO will commence with a private sale for approved investors. LATTICE80 will issue "KAYA" tokens as part of its vision to connect Fintech and Blockchain startups globally within the KAYA Network.
LATTICE80 launched inn 2016 claiming the title of the world's largest Fintech hub. The first location at 80, Robinson Road in Singapore, was opened with great fanfare but at the end of 2017 it was shuttered and a statement indicated the Hub would move to a new location. LATTICE80 said ongoing plans include building on its experience with the first branch, which has since been closed, to launch in several locations in Europe and Asia in 2018.
LATTICE80 has previously stated their intent to incorporate:
New Asset Class in Alternative Asset Portfolio: LATTICE80 wants to institutionalise this new asset class to offer a new alpha opportunity for HNWIs and institutional investors.
Institutional Level Compliance: Will only consider cities in the most innovative and advanced jurisdictions such as Singapore, Tokyo, London, New York, and Abu Dhabi.
Beyond Just an ICO: Additional plans to partner with licensed platforms to offer services ranging from a licensed cryptocurrency exchange to e-payments, and even a fully functioning digital bank.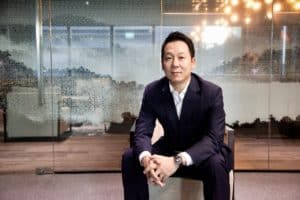 Joe Seunghyun Cho, founding CEO of LATTICE80 and Chairman of Marvelstone Group, explained that the idea was about connectivity by leveraging their new KAYA Network;
"…we will be able to create more synergies for Fintech & Blockchain startups globally," said Cho. "KAYA tokens will be offered through its own ICO and it will be used for services from LATTICE80 and startups in its ecosystem. LATTICE80 will leverage on its database of 10,000 Fintech startups and communities in new branches to build the world's largest Fintech community."
Sang Min Kim, an adviser to LATTICE80, and former South Korean Senator, added;
"It is good to be part of a progressive team that seeks to build an ecosystem to support innovation within the finance industry. Given the significance that these developments and changes may bring, the regulator's role is becoming ever more important to help the industry to adopt innovation properly."
Details on the ICO nor a white-paper have yet to be released by LATTICE80.

Sponsored Links by DQ Promote