Global Fintech Hub LATTICE80 announced on Friday it has strategically relocated its global headquarters from Singapore to London. The hub also reported that it is planning to expand into several cities globally, which includes London, New York City, and Seoul. This news comes just days after LATTICE80 announced plans to launch its Initial Coin Offering (ICO) and launch a new fintech experience program.
According to LATTICE80,  by relocating its global hub to London, it can better support its global expansion plans in Europe, Asia and US this year. The hub will still keep the operations in Singapore to cover Southeast Asia. Joe Seunghyun Cho, Co-founder and Founding CEO of LATTICE80, stated:
"Europe is one of the most progressive regions to develop business models to deal with innovation in Fintech and Blockchain. Regulations and industry standards are very well developed and adaptive to changes. General Data Protection Regulation (GDPR) and Payment Services Directive (PSD2) are good examples to show how progressive Europe is. We are very excited to expand into Europe and move our global headquarters to London."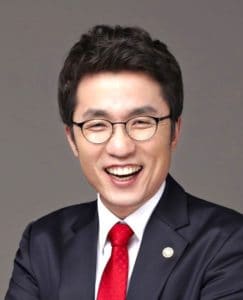 Sang Min Kim, a new Advisor of LATTICE80, added:
"London is the leading Fintech Hub in the world and the regulatory body has led the industry to work together to build this. The UK's market size itself is top 5 in the world and it is equivalent to the total GDP sum of Southeast Asia. It is a natural move to set up a shop here. And we would like to learn and contribute to the community as a newcomer in the market."
LATTICE80 also revealed it will be announcing more detailed plans in Europe and the Initial Coin Offering (ICO) to issue KAYA Token at the Money20/20 Asia event held in Singapore on March 13th-15th.