The Future is Crypto
Multicoin has just announced the backing of big name investors supporting their "thesis driven" cryptofund. The following investors have now backed this cyptocurrency firm, including; Marc Andreessen, David Sacks and Bill Lee (Craft Ventures), Chris Dixon, Compound, Vy Capital, Passport Capital, Adam Zeplain (mark VC), Ari Paul (Blocktower), and Elad Gil (Color Genomics, Twitter).
David Sacks, co-founder and GP at Craft Ventures, who is the founder of Yammer and PayPal's first COO, says Multicoin founders Kyle Samani and Tushar Jain at Multicoin are among the smartest, most well-informed investors in the crypto space;
"Their analysis stands out for being consistently thoughtful, high-quality, and prolific, and has contributed to a much greater understanding of important concepts like token velocity, valuations, and understanding the trade-offs in distributed blockchain systems. They are not just investors but technologists who know how to evaluate emerging technology in an extremely fluid and rapidly evolving space. I've personally learned a ton from them."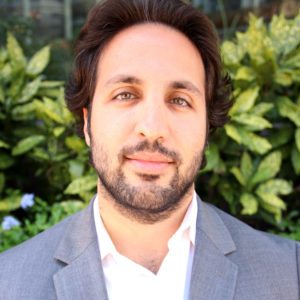 Multicoin expects to close their $250 million flagship fund by the second quarter of this year. The company filed a couple Form Ds wit the SEC last year indicating it is accepting investors willing to back it with a $100,000 minimum investment. Multicoin will invest in Bitcoin, Etherium, Litcoin and other digital assets.
Samani notes there hundreds of cryptofunds already in operation. So how does Multicoin differentiate themselves?
"We stand out by simply doing what other investors like Buffet and Graham did in the stock market," says Samani. "We seek to build a brand and a reputation that accurately mirrors the intellectual rigor we put into each and every position we take."
The value add for investors is defined below:
1) Primary research — we take a technology-first approach to crypto. We dive deep into white papers, review technology, economics, game theory, etc. We look for projects and protocols that can rethink major classes of global commerce. We invest in protocols that meet our quantitative and qualitative metrics. We monitor the market and adjust our holdings as new information emerges and market conditions change.
2) Security  — we store all private keys in cold storage on air gapped computers. This means that private keys — the keys that literally control the money — never touch the Internet. Moreover, we're implementing our own layer of multi-signature support across all assets that we manage, even those that don't natively support multi-sig at the protocol level.
3) Rebalancing  — we rebalance portfolios monthly. This is exponentially more arduous when combined with cold storage.
Have a crowdfunding offering you'd like to share? Submit an offering for consideration using our Submit a Tip form and we may share it on our site!