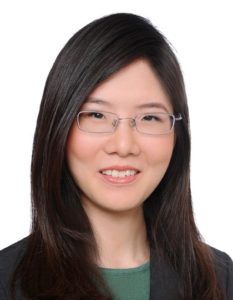 Zilliqa, a Fintech that is working on high-speed Blockchain technology that is predicted to rival transaction speeds of VISA, has hired En Hui Ong as Head of Business Development. Ong was most recently at JPMorgan and prior to that she worked at Blackrock. Ong will help the Singapore based Zilliqa bring its technology to major commercial partners in the coming year.
Ong said the biggest draw for her in joining Zilliqa is the team.
"In Blockchain, a young and evolving space, the Zilliqa team is very different from most projects out there.  The core team are tight knit, mostly from research backgrounds, and I value the professionalism and integrity that they stand for.  That's what makes Zilliqa special and why I chose to join them."
Before joining Zilliqa, Ong worked in Financial Services with her most recent role being that she was in the Intermediary Sales Team at JPMorgan Asset Management covering pension funds, insurance companies and banks in Singapore. Before that she spent 4 years at BlackRock where she was in a sales role marketing role for ETFs and funds to intermediaries in Southeast Asia.
"En Hui is an incredible candidate and she instantly fits in perfectly with the Zilliqa team," said Xinshu Dong, CEO of Zilliqa. "We are absolutely thrilled that she decided to join our project and bring her skills and expertise to our project.  It's a testament to the potential of our technology and blockchain in general that we are able to hire such a qualified person to join our team directly from JPMorgan."
Zilliqa is based on the technology of Blockchain sharding and will allow for a high throughput public blockchain platform that is both secure and scalable. This will address one of the most pressing issues of most iterations of Blockchain – slow transaction speeds that are unable to handle global institutional transactions.

One of the unique properties of the architecture behind Zilliqa is that it does not compromise security as the throughput of the system is increased, making it an attractive option for companies with mission critical processes or applications they want to transition to the blockchain.

Sponsored Links by DQ Promote