China to Combine CBRC and CIRC
According to a State Council reform plan that was presented for deliberation during the National People's Congress on March 13, China will abolish China Banking Regulatory Commission (CBRC) & the China Insurance Regulatory Commission (CIRC). Instead, it will establish a regulatory commission for both banking and insurance sectors as a directly affiliated institution of the State Council. Meanwhile, the functions of CBRC and CIRC in drafting the important laws and regulations for the banking industry and the insurance industry and the basic system of prudential supervision shall be assigned to the People's Bank of China (PBOC). (Source: Global Times; 21Jingji.com)
Ant Financial Buys Shares in Telenor Microfinance Bank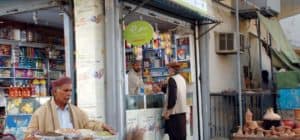 On March 13, Pakistan's Telenor Group announced a strategic partnership with China's Ant Financial Services Group. According to the agreement, Ant Financial will acquire 45% of Telenor Microcredit Bank, at the value of US $184.5 million. After the cooperation was reached, more than 20 million subscribers of Telenor Bank will be able to access the technological advantages of Ant Financial's digital payment platform AliPay and other financial services. Telenor Microfinance Bank is a mobile financial services platform that provides the largest branchless banking services in Pakistan and provides the necessary micro-finance and financial services to Pakistan's unbanked groups. According to statistics from the World Bank, there are currently more than 100 million Pakistanis without bank accounts, accounting for 5% of the global population without bank accounts. This is expected to change in the coming years, thanks in large part to the wider adoption of smartphones. And the partnership between Telenor Microfinance and Ant Financial will help prepare for the transformation. (Source: PYMNTS)
China: Ant Financial Buys Shares in Telenor Microfinance Bank #Fintech
Click To Tweet
JD Finance Starts a New 13 Billion-Yuan Fundraising
On March 13, JD Financial announced that the group has initiated a new 13 billion yuan fundraising round. The new funding raised will be mainly utilized for financial licenses acquisition, technology research and marketing. It is said that CICC and COFCO shall lead this investment with a share of 10-billion-yuan. The leading investors will sign the agreements with JD Finance by the end of March and close their investment by the end of April.
Currently, JD Finance has made its presence in at least 10 financial sectors, including supply-chain finance, consumer finance, payments, wealth management, crowdfunding, insurance, securities, agricultural finance, Fintech and overseas financial markets. Statistics shows that the valuation of JD Finance has reached 120-billion-yuan before this planned investment and is expected to reach between 165 and 190-billion-yuan after that. (Source: quanshangcn)
China JD Finance has made its presence in at least 10 financial sectors #Fintech
Click To Tweet
China to Establish a National Standardization Technical Committee for Distributed Ledger Technology (DLT)
At present, international standardization organizations such as the International Organization for Standardization (ISO), the International Telecommunication Union (ITU) and the World Wide Web Consortium (W3C) have all started to pay attention to the standardization of blockchain technologies. For example, ISO has established a technical committee TC 307 (blockchain and distributed billing technology technical committee)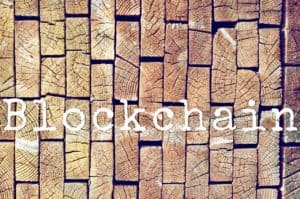 that focuses on the blockchain field and carries out standardization work for areas like application basics, identity authentication, and smart contracts.
China participated in relevant standardization activities as a participating country (P member) and also made positive progress. On March 12, 2018, the Ministry of Industry and Information Technology of the People's Republic of China issued an announcement that in the near future, the Department and its software services company will jointly establish a national blockchain and DLT technology standardization technical committee, in order to promote the development of the blockchain technology industry. (Source: mpaypass)
It is in the same week that the China Investment Association under the guidance of the National Development and Reform Commission also announced that it will set up an "international blockchain investment development center" under its Foreign Investment Commission, and it is expected to introduce industry standards and establish blockchain investment alliances and investment funds in the future. (Source: The Paper)
China wants to standardize the development of #Blockchain technology
Click To Tweet
---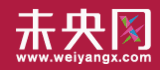 WeiyangX is the most influential website focusing on fintech in China. The site covers the latest news, industry data analysis, business practices, and in-depth fintech cases in fintech. WeiyangX is incubated by Fintech Lab. Founded by Tsinghua University's People's Bank of China (PBC) School of Finance in 2012, the Fintech Lab is the first and leading research entity dedicated to leading best practices, promoting interdisciplinary innovation, and encouraging entrepreneurship in the field of fintech through scientific research and innovative project incubation.