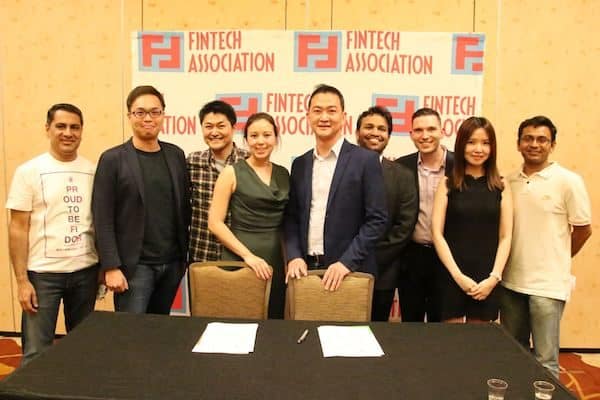 The Singapore FinTech Association (SFA) and the Fintech Association of Japan (FAJ) announced on Monday they have signed a Memorandum of Understanding (MOU) to create stronger relationships and greater fintech cooperation between the two countries.
According to the duo, this partnership will see the associations working together to collaborate on joint projects and initiatives to support fintech innovation and development. It will be used to raise the profile of the Japanese fintech industry and promote Singapore as a destination for Japanese business in wider Asia. Members will benefit from shared knowledge and exchange of expertise in the aim to nurture global business opportunities. The signing was celebrated in Singapore on March 13th during the Money 20/20 conference. Speaking about the partnership, Chia Hock Lai, President of the SFA, stated:
"With this partnership, we aim to bridge the gap between the two fintech communities in both Singapore and Japan. We are pleased that our mutual memberships can enjoy the benefits of closer collaboration."
Natalie Shiori Fleming, Vice Chairperson of FAJ, then commented:
"We are pleased to expand the FAJ's global network by connecting with the Singapore FinTech Association, and look forward to growing synergies between our respective markets through a deeper relationship with the Singapore fintech community."
The Financial Services Agency (FSA) of Japan has also updated legislation to enable established banks and non-bank fintech companies to work together. Equally, the Monetary Association of Singapore (MAS) issued an Industry Transformation Map (ITM) in 2017, outlining fintech innovation at the heart of growth strategy. It was revealed:
"This agreement hopes to capitalize on the respective opportunities and strengths in either market. In 2017, the KPMG Pulse of FinTech report showed $61.5 million investment in the sector in Singapore, with 97% of the population already within the financial system."
The SFA then added it has welcomed partner organizations on to its platform, ranging from local academic institutions and associations, to international fintech hubs in Abu Dhabi, Denmark, Hong Kong, Luxembourg, New Zealand and Switzerland. The organisation has also signed memorandums of understanding with institutions of higher learning in Singapore to support job creation at home and overseas.