Lawrence Summers has resigned from the Board of Directors of LendingClub (NYSE:LC), according to a release from the leading online lending platform. Summers is departing the Board at the conclusion of LendingClub's annual shareholder meeting following a six year stint helping to guide the firms strategy.
Summers is President Emeritus of Harvard University and a famous Economist. He was previously the Secretary of the US Treasury during the Clinton administration. Summers has been a staunch supporter of online lending and a high profile Fintech advocate. Summers served on the Board for a period of six years.
"It's been a privilege to work with my fellow board members and with the LendingClub management team over the last six years," said Summers.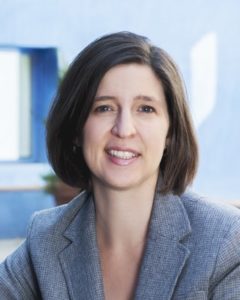 LendingClub CEO Scott Sanborn said the combination of Summers unique perspective and powerful intellect has been a great addition to their corporate governance.
LendingClub simultaneously announced that Susan Athey has joined the Board of Directors, effective March 22, 2018.
Athey is an economics Professor at Stanford Graduate School of Business. A recipient of the prestigious John Bates Clark Medal for the best American Economist under the age of 40 (2007), Athey's recent academic research and teaching focuses on platform competition, financial technology, the impact of the internet and social media on consumer behavior, and new econometric methods for analyzing big data. She is also said to be a cryptocurrency expert.
Athey commented on her appointment to the Board;
"What drew me to LendingClub is quite simply the model. A digital marketplace that connects borrowers with investors to simplify access to credit benefits both sides and provides real value. I'm excited to apply my expertise to improving the efficiency of financial services."
Sanborn said they are excited to have Athey join just as Summers wraps up his tenure;
"Susan is not only an experienced board member, but also the leading tech economist focusing specifically on unlocking the power of marketplace models. She understands how big data and marketplace dynamics can generate value, and we look forward to working with her insights."
Sponsored Links by DQ Promote