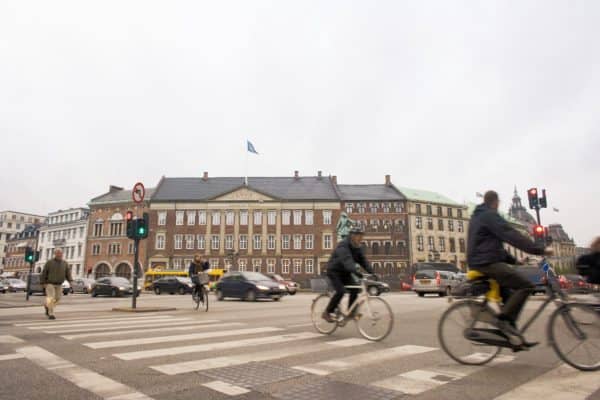 Denmark-based Danske Bank announced on Thursday it has joined forces with Swedish fintech Minna Technologies to offer customers access to a "Subscription Manager" solution, which gives them an overview of all their subscriptions and the possibility of saving both time and money. According to Danske Bank, the solution that makes it easy for customers to manage and optimize their subscriptions and will be integrated into Danske Bank's new Mobile Banking app.
"Our customers have more and more subscriptions, which makes it difficult to stay on top of them all. The subscription manager solution will provide customers with an overview of subscriptions – paid either by card or Betalingsservice (direct debit), while also allowing for easy cancellations. In addition, our customers can save both time and money by allowing Minna Technologies to negotiate a better price on current subscriptions or identify and sign up to new subscriptions."
Speaking about the partnership, Joakim Sjöblom, CEO and Head of Partnerships, Minna Technologies, stated:
"Minna Technologies is proud to partner with Danske Bank. From both an innovation and value perspective, we believe that Danske Bank is a perfect partnership match for Minna Technologies. We are impressed by their focus on creating new value for customers, and their agility and fast decision-making, which is important for us to continue our rapid growth."
Lars Malmberg, Global Head of Business Development in Danske Bank, also commented:
 "We consider Minna Technologies a key partner that can help us achieve our goal of being a digital front-runner. We expect to see more partnerships with innovative FinTechs going forward. If we are to be at the cutting edge of digital solutions, we need not only to be innovative ourselves, but also to look out for partnership possibilities with FinTechs offering new solution and value adds for our customers."
The subscription manager will be available to our Danish customers in the course of 2018, while Finland and Norway will follow in 2019. Meanwhile, Danske Bank announced last month that it does not support investments in cryptocurrencies. The bank revealed:
"Overall, we are negative towards cryptocurrencies and we strongly recommend that our customers avoid investing in cryptocurrencies. First of all, cryptocurrencies differ from traditional currencies in the sense that they are not backed by a central bank. They lack the investor and consumer protection typically connected with traditional currencies and investments. Secondly, cryptocurrencies have turned out to be highly volatile, and the price formation is non-transparent. As an investor, you have very limited insight to how the market is developing and what is driving the price. Thirdly, and most importantly, the lack of transparency and regulatory control have made cryptocurrencies a target for criminal purposes and we know that they on several occasions have been involved in criminal transactions like money laundering or extortion.
"As a financial institution, we have an obligation to assist in the fight against financial crime and money laundering. At the current stage, cryptocurrencies do not offer the sufficient level of transparency in order for us to live up to our obligations within anti money laundering regulation."
Sponsored Links by DQ Promote