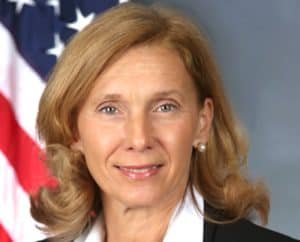 The State of New York is may create a new regulatory hurdle, and associated cost, for online lenders.
A bill (Senate Bill S8340) sitting in the New York State Senate now, will create a limited state charter for internet lending.
Sponsored by New York State Senator Elaine Phillips, the bill would authorize the Department of Financial Services (DFS) to issue a new, limited state charter to "Internet Lending Services Corporations." These entities are defined as businesses making loans over an internet or electronic platform.
While still not finalized, the bill would create another challenge for online lenders providing credit in the state of New York.
Timothy Li, a CI Senior Contributor, prominent Fintech entrepreneur and founder of multiple online lending platforms such as Fluid Credit, judged the legislation as misdirected;
"This new Senate Bill S8340 has wide impacts to all Fintech platforms ranging from the likes of LendingClub, Figures and many other personal lending platforms in the consumer lending spectrum. Some of the elevated requirements include having a physical office in the state of New York and minimum liquidity requirement have been upped to $230,000, almost doubled the existing liquidity requirement. This bill, if passed will unfairly punish innovative startups that's looking to provide access to credit to nearly 20 million residents in the New York."
So who would benefit if this bill becomes law? Traditional finance.

If the bill becomes law, Fintech lenders may be less inclined to operate in the State of New York – or perhaps will need to adjust their cost of services. In the end, consumers may be the ones left holding the bag as credit options may be diminished or the cost to utilize Fintech lenders may rise.

[clickToTweet tweet="'This bill, if passed will unfairly punish innovative startups that's looking to provide access to credit to nearly 20 million residents in the New York' #Fintech" quote="'This bill, if passed will unfairly punish innovative startups that's looking to provide access to credit to nearly 20 million residents in the New York' #Fintech"]

Sponsored Links by DQ Promote