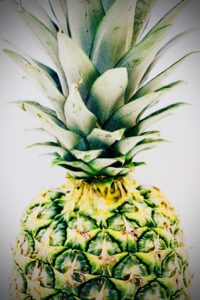 Recently on Reddit, a Bitcoin philanthropist called "Pine" announced that he or she had completed the last in a serious of donations made on behalf of a "Pineapple Fund" project he or she started late last year.
The Pineapple Fund donated almost $56 million dollars worth of Bitcoin and Bitcoin proceeds to 60 different charities.
"Pine" states on the Pineapple Fund website that he or she sold about 5000 bitcoins, "timed with the crypto bubble of 2017." "Pine" told an interviewer at Forbes that he or she bought the Bitcoin when it was still an "obscure phenomenon":
"As years went on and my life went on, my holdings slowly became a ludicrous amount of money…crypto almost became a weight on me."
"Pine" established the Pineapple Fund website late last year and announced it on reddit in January, stating:
"I remember staring at bitcoin a few years ago. When bitcoin broke single digits for the first time, I thought that was a triumphant moment for bitcoin. I watched and admired the price jump to $15.. $20.. $30.. wow!
Today, I see $17,539 per BTC. I still don't believe reality sometimes. Bitcoin has changed my life, and I have far more money than I can ever spend. My aims, goals, and motivations in life have nothing to do with having XX million or being the mega rich. So I'm doing something else: donating the majority of my bitcoins to charitable causes."
The New York Times reported on the Pineapple fund in late December of last year and stated it had already donated to 13 charities, including million-dollar donations to The Water Project (providing clean water to people in sub-Saharan Africa) and the Electronic Frontier Foundation (who guard people's digital rights).
"Pine" subsequently made periodic announcements on reddit of donations to other charities, including:
Watsi: who use technology to help provide universal healthcare.
BitGive Foundation: who aim to increase grow global blockchain-based philanthropy.
KDE: "a free software community dedicated to creating an open and user-friendly computing experience…and vibrant atmosphere open for experimentation."
The Free Software Foundation: "working to secure freedom for computer users by promoting the development and use of free… software…and by campaigning against threats to computer user freedom."
Mona: who support the education of women and girls to help alleviate global poverty.
New Story: "an innovative model for directly funding homes in impoverished communities, helping families break the cycle of living in survival mode" in Haiti.
Internet Archive: "a non-profit library of millions of free books, movies, software, music, websites, and more."
The Sustainable Ocean Alliance: "global organization that advances the impact of start-ups, social enterprises and youth-centered initiatives that are developing solutions to protect and sustain our ocean."
Pencils of Promise: builders of close to 468 (and counting) schools in impoverished areas.
…and…
MAPS: who "develop legal contexts for beneficial uses of psychedelics and marijuana…including MDMA-assisted psychotherapy as a treatment for PTSD."
"Pine" told Forbes that he or she suffers from erratic emotions as a consequence of Borderline Personality Disorder. It was during an experimental trial using Katamine to treat the disorder that "Pine" came up with the idea for The Pineapple Fund:
"With ketamine, I realized that having all those Bitcoins isn't helping me, so I should really do something with it. It took a little bit more thinking before deciding on anonymously donating most of it to charity. My identity, to my friends and social circles, wouldn't change. I won't be hounded down for money. And I could actually do something good in this world, with minimal effort. That is how the Pineapple Fund was born."
"Pine" also told Forbes, "I'm not going to glorify psychedelics either because they can be positive and negative…I also recognize the important key is therapy because, during one IV, I realized how much I wished my therapist was next to me; and MAPS' trials (aren)'t about MDMA. (They're) about MDMA with therapy."
You can read "Pine's" farewell message below:
Sponsored Links by DQ Promote