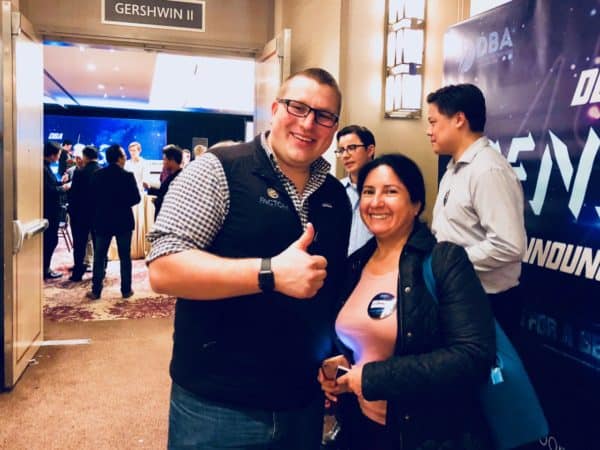 New York City takes a shot at being the blockchain capital of the world this week as it hosts a string of massive blockchain and cryptocurrency events. Crowdfund Insider's JD Alois is there.
"New York Blockchain Week" kicked off this past weekend in a breezy Brooklyn warehouse where the Ethereal Summit was hosted by ConsenSys, an Ethereum cryptocurrency consortium, "betting that blockchain tech, and Ethereum specifically, will disrupt nearly every industry imaginable"(Wired).
The colourful and "vague" event featured a show of Ethereum-inspired art, including a mock shrine to cryptocurrency inventors.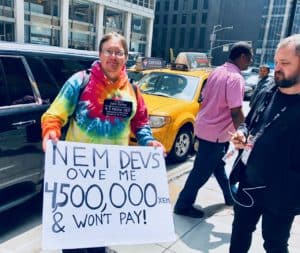 Concurrently, a "Building Blocks Hackathon" was held at capacity at the Microsoft Conference Centre in Times Square.
"Many of the world's top blockchain developers" hacked, building on the blockchain or distributed ledger protocol of their choice.
Also this past weekend, on Mother's Day, Women on the Block hosted a Diversity Blockchain Conference in Brooklyn at the Williamsburg Hotel. The event "featured women thought leaders in…blockchain," a startup showcase, an awards ceremony, a job listing service, and a tech education program for children in attendance. Event proceeds went to supporting women and girls in tech.
Happening now until tomorrow, thousands are convening at the Hilton in midtown Manhattan for Consensus 2018, a sprawling program of talks, panels and parties touching on almost every issue and consideration in blockchain and distributed ledger sectors.
You can read more about Consensus 2018 programming at Crowdfund Insider's coverage yesterday, or simply pretend you're there by watching the conference through a number of the its live stream portals.
Coindesk Livestreaming Enormous Consensus 2018 New York Conference Now
Anyone still hungry for more can check out the "real insiders' summit," Token Summit, on May 17, where the focus will be on all things crypto token: "economics, regulation and best practices…protocols, and crypto-assets…and…creating value for users."
Perhaps.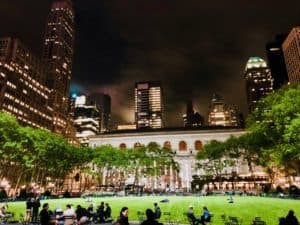 New York Blockchain Week wraps up this weekend with yet another blockchain education event for women, a "blockchain workshop designed to empower women from a variety of disciplines to become part of this explosive movement." The "Multi-Disciplinary Hands-On Blockchain Workshop Geared for Women," hosted by DLT education, will take place at Galvanize in New York on Spring Street.

Blockchain Week New York is brought to you in part by the New York City Economic Development Corporation (NYCEDC) "to showcase New York City as a rising hub for blockchain jobs." Say "hi!" to our reporter-at-large, JD Alois, if you see him.

Sponsored Links by DQ Promote