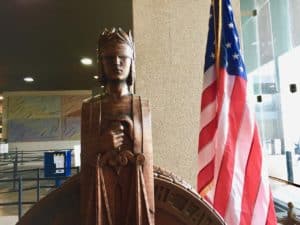 A note by Law360 indicates that defendants Sohrab "Sam" Sharma and Robert Farkas, co-creators of Centra Tech and an affiliated initial coin offering (ICO), have pleaded not guilty in the US District Court Southern District of New York. The Centra Tech ICO reportedly raised over $32 million from "thousands" of investors while enlisting celebrity promoter Floyd "Crypto" Mayweather to pump the token offering.
Last month, the SEC said that Raymond Trapani was the actual "Mastermind" behind the alleged scam.
Centra Tech's "unregistered securities offering" began on approximately July 30, 2017 and continued through approximately October 5, 2017. The ICO took place after the Commission's DAO Report of Investigation – a huge red flag.
The SEC states that the Centra Token (CTR) became listed on 8 to 10 different exchanges and the token price peaked at more than $6 per token in August 2017. Since its peak, the price of the Centra Token has traded down, and it was listed at approximately $0.30 per token at the time of Sharma's and Farkas' arrests. It currently at less than $0.02.
Towards the end of 2017, Centra Tech was also the target of a class action lawsuit.
The company claimed to create the "world's first Multi-Blockchain Debit Card and Smart and Insured Wallet," that would allow holders of various hard-to-spend "cryptocurrencies" to easily convert their assets into legal tender, and spend these "cryptocurrencies" in "real time" using a Visa or Mastercard backed "Centra Card." This never happened.