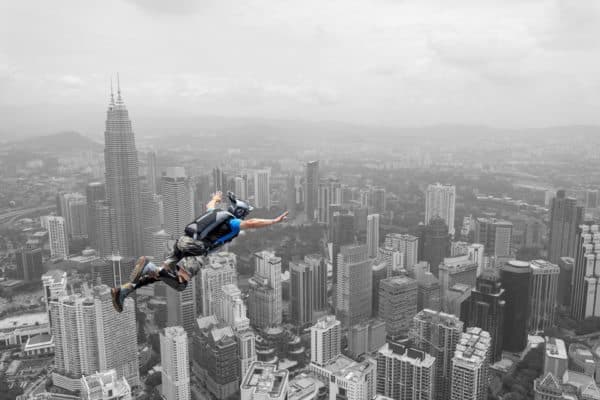 Insurtech is seeking to upend and address the shortcomings of a sector of finance that many love to hate. Insurance is a unique product you pay for that you hope you never have to use. And too frequently, when you do need to use an insurance policy, it comes up short rarely living up to the ubiquitous promotions that tend to overpromise their services. Today, there are many Insurtech platforms that are emerging to address the user experience pertaining to insurance but in Germany wefox has created a digital platform for brokers.
Several weeks back, CI had the chance to speak to Julian Teicke Founder & CEO of wefox. He explained that wefox is a distribution platform solving a huge problem. Teicke said insurance does not work the way we think it works. 90% of all insurance premiums are sent from one person to another. 51% by a broker and 40% by an agent. WeFox is creating a low cost acquisition platform for brokers – a sector of the industry that has not changed for decades. If they enable brokers to handle they customers more efficiently they can massively reduce acquisition costs. Wefox strives to save considerably time by streamlining the entire insurance process.
"We have built a product for brokers," said Teicke. "We see an increase in the revenues they generate. Their salaries have doubled with our tech."
For a broker who signs up with wefox (with 200 to 250 customers on average), the customer app becomes the new point of contact for the customers life. Wefox then brings them new customers via their application that matches prospective customers to the broker.

For the person selling the policies, they just open up their laptop and see they have 10 meetings that day. Offers have already been prepared and wefox takes care of everyone. The broker may then focus on the value they provide. The trust, communication, and satisfaction of the customers. At the time we spoke, wefox had over 1000 sales people on the platform and more than 250,000 customers and a pipeline over 1 million on a waiting list. Wefox was adding 20 to 30 new brokers each week
"We want to become the standard globally," Teicke stated. "There are around 15 million brokers globally. They all have the same problem. Wefox will become the service. At some point, we will look aback and wonder how we operated without wefox."
'There are around 15 million brokers globally. They all have the same problem. Wefox will become the service. At some point, we will look aback and wonder how we operated without wefox.' #Insurtech
Click To Tweet
Wefox is currently operating in Germany and Austria but the company has its sights on the rest of Europe and elsewhere around the world. Teicke sees it as a boon for both brokers and customers as people seeking insurance will be able to access many different options and brokers will be queued up with quality leads. Insurance companies will gain access to a stronger distribution network. Driving digital efficiencies for a huge financial market.
But this year they are going to release something new. Teicke explained they have created an open API system with 5 different APIs to provide a real time experience for insurance and this is where ONE steps in.
ONE is an insurance company that is fully integrated into WeFox.  At first, Teicke invested in and advised ONE before he acquired it. The digital-only insurance company may now act as flagship business on the wefox platform. The company has already received a license for all of Europe including Switzerland. ONE will enable real time insurance products to be purchased with a real time adjustment to policies.
ONE will enable real time insurance products to be purchased with a real time adjustment to policies #Insurtech
Click To Tweet
 Killer Prices. 100% Digital.
Regarding ONE, the initial response was said to be quite strong with sales in the first 2 months booming in Germany. ONE sold 10,000 policies with 95% coming via the wefox network. This creates a good use case for other insurance companies to become fully integrated into wefox but Teicke envisions another twist. ONE is actually a series of "micro modules" creating market standard products. Every module is something that can be turned on, or off, by the customer –  but also by data. Think if you are going base diving and it may be a good idea to up your life insurance. They are working with MunichRE, and geo location partners, to be the first to launch geo triggered insurance models.
"Actuaries try to understand risk but they only have static models to put into their plans. Through geo and other IoT models we can generate real time [events]. We can assess the risk. Insurance will become a proactive service. We know the risk around you. We will have a proactive channel and we have a channel to communication with you," stated Teicke.
The user will receive a notice that will trigger several options. You can either reduce your risk, be careful or know that you are totally covered. You may even look at it as a type of life coach.
Asked about his expansion plans and Teicke said they are working on their growth strategy beyond Europe right now. They are currently rolling out in Spain and expect to be in five other European markets before the end of the year. The UK is in flux due to Brexit questions, but beyond the continent they are looking at both the US and Asia.
Teike says there are wefox clones currently emerging in the US market so they may be crossing the Atlantic sooner rather than later.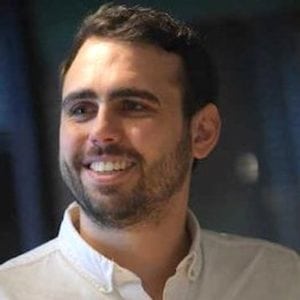 Asked about the high profile, iconoclast Insurtech Lemonade and Teicke said they are growing "20X faster than them and with a much lower acquisition cost."
"We will offer our tech to brokers and perhaps offer Lemonade as a partner. This will help reduce their customer acquisition cost."
ONE has collaborated with MunichRE as both a reinsurer, strategic partner and an investor. MunichRE has global reach and they have access to lots of data. But Teike believes that if they do not connect this data to IoT it will become meaningless. They will only become capital providers
To date, wefox and ONE have raised a combing €60 million from investors with more in the pipeline. Teicke says the next funding round will be one of the largest in the Fintech space.
Asked about who he has been impressed with in the Insurtech world and Teicke mentions Alibaba who worked to create Zhong An, China's first online insurance carrier that is also the countries fastest growing insurer. Teicke says they are turning massive numbers but when it comes to high margin products like Life and Health, they may end up partnering with platforms like them.
ONE is currently offering home owners and liability insurance but that portfolio is expanding soon.
"We are moving into all personal [insurance] lines quite soon. Accident. Car insurance. Life and Health insurance coverage. Health in the US? that is the most complex. Here it is a market by market play. Health will be the last sector we enter. But health is one the most relevant areas we enter. First the core markets. Really on down the line."
So is wefox / ONE  about augmenting the existing insurance process or replacing it? It may be a bit of both as Teicke works with the companies that are willing to embrace change as Insurtech morphs risk management in many different ways – some of which are just around the corner.
To date, wefox and ONE have raised a combing €60 million from investors with more in the pipeline. Teicke says the next funding round will be one of the largest in the #Fintech space #Insurtech
Click To Tweet