U.S. Commodity Futures Trading Commission (CFTC) Chair J. Christopher Giancarlo testified before a Senate subcommittee today to review the Fiscal Year 2019 funding requests and budget justifications for the CFTC, alongside U.S. Securities and Exchange Commission Chair Jay Clayton. Giancarlo requested a "modest increase" in his agencies budget that is "necessary to fulfill the CFTC's statutory mission."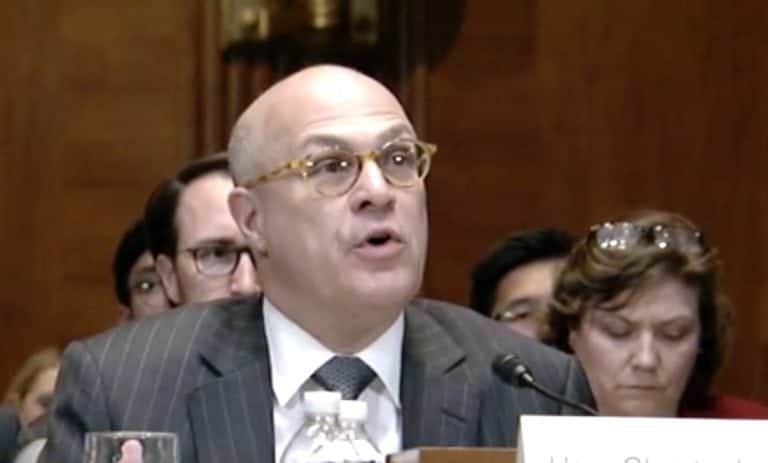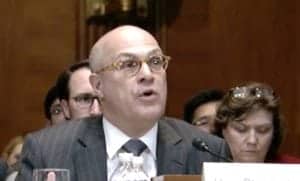 Within his prepared testimony, Giancarlo referenced Fintech and the oversight of virtual currencies.
Regarding virtual currencies, Giancarlo stated;
"In FY 2018, certain exchanges self-certified several new contracts for futures products for virtual currencies. These innovations impact the regulatory landscape and with this budget request, the Commission will invest more in new technologies and tools that support important surveillance and enforcement efforts."
Giancarlo mentioned the need to ensure virtual currency products were not susceptible to manipulation and fraud. He also commented on a recent staff advisory regarding exchanges and clearinghouses that provides guidance for virtual currency derivative products
"It clarifies CFTC staff's priorities and expectations in its review of new virtual currency derivatives to be listed on a designated contract market or swap execution facility, or to be cleared by a DCO. The advisory should help exchanges and clearinghouses effectively and efficiently discharge their statutory and self-regulatory responsibilities, while keeping pace with the unique challenges of emerging virtual currency derivatives."
In discussing Fintech, Giancarlo referenced the LabCFTC and their coordination with the UK Financial Conduct Authority – recognized as the leading regulator globally when it comes to empowering Fintech innovation.
While his comments were not limited to innovative finance and covered a wide spectrum of issues, his pursuit of managing a 21st century financial services sector was made clear;
"This is the first Fintech innovation arrangement for the CFTC with a non-U.S. counterpart. We believe that by collaborating with the best-in-class FCA Fintech team, the CFTC can contribute to the growing awareness of the critical role of regulators in 21st century digital markets," said Giancarlo.
Sponsored Links by DQ Promote