Mambu, the Berlin-based SaaS engine powering innovative lending and deposits, announced that business leader and academic Henning Kagermann joined its board of directors. Mambu will draw on Kagermann's decades of executive and operational expertise to help guide the company as it increasingly attracts interest and business from top tier banks and large financial institutions.
"Mambu is the alternative to legacy core systems and is influencing the way larger banking and lending providers operate, innovate and serve their digital customers. I look forward to helping Mambu embed their leadership position by providing insight into how they can better support clients and continue rapid international growth," said Kagermann.
Kagermann currently serves as a member of several supervisory boards including Deutsche Post and Munich Re. Most recently, Kagermann sat on the supervisory board of Deutsche Bank and was President of acatech, the National Academy of Science and Engineering in Germany which advises the government and society on future technology and policy issues. Kagermann spent 27 years at SAP including serving as co-CEO for five years before presiding over the company as CEO until retirement in 2008. He is credited with leading SAP's successful strategy of organic growth and extending its market influence in the business software space globally.
[clickToTweet tweet="Henning Kagermann Joins @Mambu_com Board " quote="Henning Kagermann Joins @Mambu_com Board "]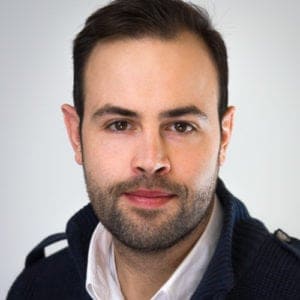 "We are privileged to have an advisor of Henning Kagermann's stature join us as we go through an inflection point in our business trajectory," stated Mambu CEO Eugene Danilkis. "His insights will be invaluable in supporting our growth and go-to-market expansion, and will inform our approach to larger opportunities and clients.The business evolution that Henning oversaw at SAP has many synergies with the one Mambu is currently undergoing. Henning joined the business when it had only been operating for a decade, with less than 90 employees. He grew with the company and played a significant role in its global success. As we grow, we look forward to leveraging Henning's depth of leadership and operational experience."
Launched in 2011, Mambu currently powers over 6000 loan and deposit products, serving more than six million customers in over 46 countries. The company's clients include Europe's largest mobile bank N26, UK cloud bank OakNorth and ABN AMRO's fintech New10.