On Wednesday, KeyBank announced it has acquired digital lending platform for small businesses Bolstr. According to Key, the fintech software, which is expected to be implemented later this year, will enable the banking group to provide faster and easier access both to SBA loans and to traditional capital for business owners. The acquisition comes just after the OCC recently called on banks to issue more SME loans.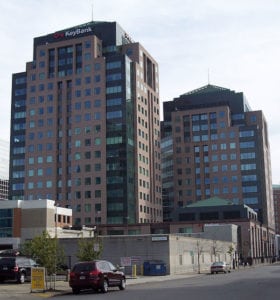 Bostr, which was founded in 2010, was notably designed to provide flexible loans specifically tailored for small businesses. KeyBank will be using its software to digitally accept and process loan applications faster and reducing time as well as paperwork to complete the process requests. Jamie Warder, Head of KeyBank Business Banking, stated:
"KeyBank is deeply committed to helping small businesses thrive and to providing them with the funding they need to grow. Bolstr's technology transforms the small business lending process and allows us to more efficiently serve small businesses for their SBA and traditional lending needs."
Charlie Tribbett, co-founder of Bolstr, also commented:
"We are excited to work with an organization that is dedicated to helping communities and small businesses prosper. By combining our digital expertise and KeyBank's industry knowledge, business owners will receive exceptional service and the efficient lending experience they need to be successful."
Jason Rudman, KeyBank's Director of Consumer Payments and Digital Banking, went on to add:
"KeyBank is continually looking for fintech relationships with services that make it easy for clients to do business, and for KeyBank to deliver real financial solutions. We know small business owners appreciate the ease of digital banking to help them grow their business and our focus is on finding ways to expand our digital platform to facilitate that growth."
Terms of the purchase have not been disclosed at this time.