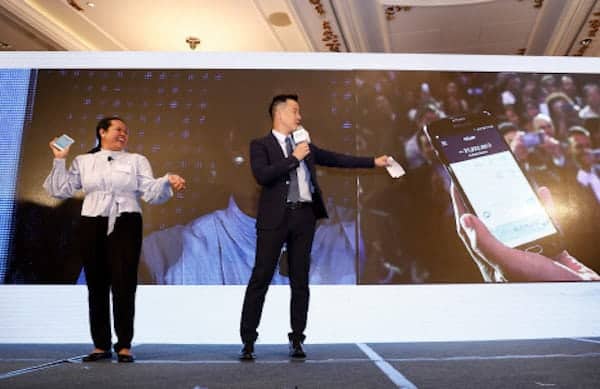 AlipayHK and GCash today announced on Monday the launch of a cross-border remittance service through their e-wallet platforms. The new service is reportedly powered by cutting-edge blockchain technology developed by Alipay, an online payment platform that's operated by Ant Financial Services Group. Both companies claimed that this is the first blockchain-based cross-border digital wallet remittance service globally, offering a fast, secure, convenient, transparent and low-cost way to transfer money directly between individuals in Hong Kong and the Philippines.
AlipayHK and GCash also reported through the service, both the sender and receiver are also able to track their money with every step of the way, from when the remittance application was made, until when the receiver successfully obtains the money. All information stored, shared or uploaded through the blockchain remittance platform is further encrypted with the most advanced protocols to protect the user's privacy. While sharing more details, Jennifer Tan, CEO of Alipay Payment Services (HK) Limited (APSHK)
"We are very excited to introduce this new remittance solution to our users in Hong Kong, and in particular to the Filipino community in the city. What used to be a long process of physically going to a remittance booth, queuing in line for hours and filling out forms, is now easily and securely done over the mobile phone in just a few seconds. Together with GCash, we aim to provide Filipino expatriates a more convenient, seamless experience to transfer money back home to their families in the Philippines. We will also continue to provide tailor-made solutions for our customers as we aim to enhance their daily lives through our secure and fuss-free approach."
Canning Fok, Group Co-Managing Director of CK Hutchison Holdings and Chairman of Alipay Payment Services (HK) Limited, also commented:
"This cooperation with GCASH to bring remittance to the Philippines using the new technology is the first step and there are many other places Hong Kong people need to remit money. I'm happy to see that the AlipayHK team is hard at work to expand this service to more people, bringing us closer to our families and friends with a cheaper and quicker solution.
Anthony Thomas, President and CEO of Mynt, the operator of GCash then shared:
"GCash is building a cashless ecosystem to make financial services affordable and accessible to every Filipino as we aim to provide the Philippines' underserved market with convenient options for load top-up, remittance, and cashless payments for goods and services, among others. This time, in partnership with AlipayHK and Ant Financial, GCash is able to achieve another breakthrough to make sending money to the Philippines easier, more convenient, and more secure for Filipinos abroad. We believe that for overseas Filipinos, sending money home to their family's GCash mobile wallet will soon be the norm."
The duo added that Standard Chartered has been an integral partner in the development of the solution and will provide the underlying banking infrastructure to support this pivotal initiative.